FEBRUARY 2022
Actions on our screens
CALLAO CITY LIGHTS PARTICIPATES AT THE UVNT ART FAIR
As part of its activity to support culture, Callao City Lights is participating this year in UVNT Art Fair, the international fair of new contemporary art that will once again transform Madrid, showing the work of different artists in different locations around the city. From 14 to 27 February, we will give space on our screens to offer a sample of the work of Solimán López, an artist from Burgos specialising in the digital world.
The route established in this new edition of UVNT Art Fair aims to bring art to everyone through sculptures and digital art pieces located at strategic points in Madrid, thanks to the collaboration of Madrid Capital de Moda.
Solimán López (Burgos, 1981) develops his artistic production between his studio in Paris and ESAT LAB in Valencia. The artist situates himself on a conceptual technological plane, with an interest in the human presence and its impact in this era of communication and digitalisation. His works address the meaning and nature of digital archives or the connection between virtual and analogue worlds through photogrammetry. López is represented by DMG Gallery (Madrid).
In parallel, UVNT Art Fair will also be held at the Espacio COAM  (Colegio Oficial de Arquitectos de Madrid) with the participation of more than 30 national and international galleries and the exhibition of the work of a varied group of artists belonging to disciplines based on urban art, such as post-graffiti, surrealist pop or new pop art.
Other events in Callao City Lights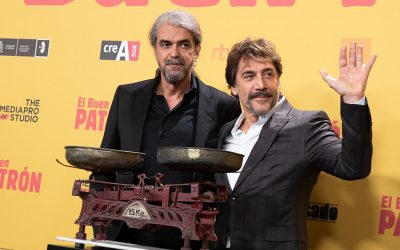 APRIL 2022 EVENTS IN OUR SPACE IPMARK MAGAZINE AND CALLAO CITY LIGHTS HOLD A COLLOQUIUM WITH EVENT AGENCIES AT THE CALLAO CINEMASWith the aim of assessing the current state of the events industry,...
Other actions in Callao City Lights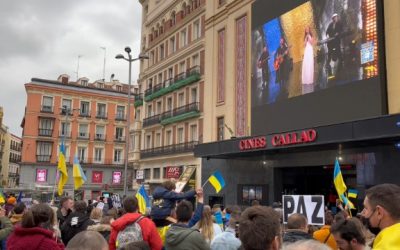 MAY 2022 Actions on our Screens The exoticism of Morocco comes to Callao square Thanks to a 3D campaign on the screens of Callao City Lights La Oficina Nacional de Turismo de Marruecos  has launched...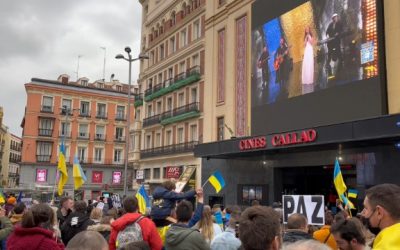 ABRIL 2022 Acciones en nuestras Pantallas Impactante campaña con motivo del Mutua Madrid Open 2022 Bajo el lema 'Ven a la fiesta del tenis', Mutua Madrid Open ha iniciado una llamativa campaña en...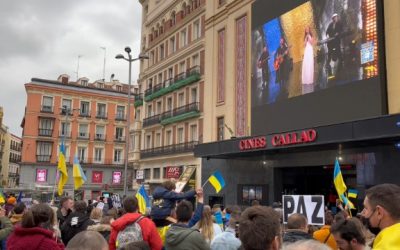 MARCH 2022 Actions on our Screens CALLAO CITY LIGHTS BROADCASTS LIVE THE CONCERT 'SAVE UKRAINE: #STOPWAR' Held in Warsaw, this charity event was broadcast in more than 20 countries and was attended...