FEBRUARY 2022
Actions on our screens
CALLAO CITY LIGHTS PARTICIPATES AT THE UVNT ART FAIR
As part of its activity to support culture, Callao City Lights is participating this year in UVNT Art Fair, the international fair of new contemporary art that will once again transform Madrid, showing the work of different artists in different locations around the city. From 14 to 27 February, we will give space on our screens to offer a sample of the work of Solimán López, an artist from Burgos specialising in the digital world.
The route established in this new edition of UVNT Art Fair aims to bring art to everyone through sculptures and digital art pieces located at strategic points in Madrid, thanks to the collaboration of Madrid Capital de Moda.
Solimán López (Burgos, 1981) develops his artistic production between his studio in Paris and ESAT LAB in Valencia. The artist situates himself on a conceptual technological plane, with an interest in the human presence and its impact in this era of communication and digitalisation. His works address the meaning and nature of digital archives or the connection between virtual and analogue worlds through photogrammetry. López is represented by DMG Gallery (Madrid).
In parallel, UVNT Art Fair will also be held at the Espacio COAM  (Colegio Oficial de Arquitectos de Madrid) with the participation of more than 30 national and international galleries and the exhibition of the work of a varied group of artists belonging to disciplines based on urban art, such as post-graffiti, surrealist pop or new pop art.
Other events in Callao City Lights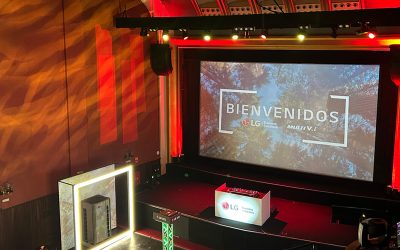 MAY 2023 EVENTS IN OUR SPACE   LG CHOOSES CALLAO TO PRESENT ITS NEW AIR CONDITIONING SYSTEM WITH IA    Callao City Lights was the venue chosen by LG to present Multi V i, its new air-conditioning...
Other actions in Callao City Lights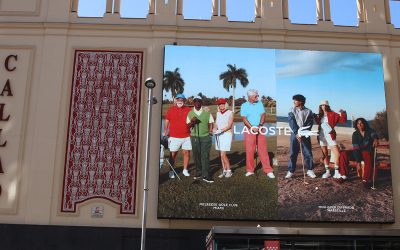 MAY 2023 Actions in our screens LACOSTE SHOWS 'IMPOSSIBLE ENCOUNTERS' AT CALLAO CITY LIGHTS  To celebrate its 90th anniversary, Lacoste has launched a new campaign 'Impossible encounters' at Callao...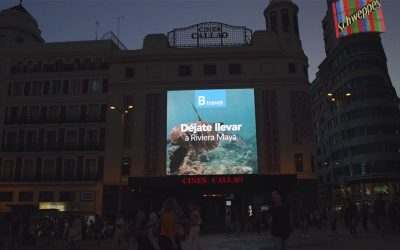 MAY 2023 Actions in our screens B TRAVEL BRAND BRINGS THE RIVIERA MAYA TO THE GRAN VIA IN MADRID  Riviera Maya comes to the centre of Madrid thanks to Circuito Gran Vía and B Travel Brand. A...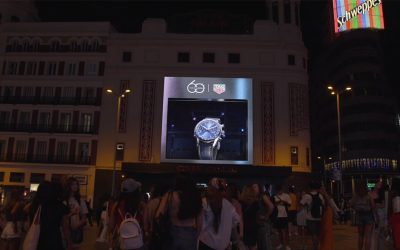 MAY 2023 Actions in our screens CIRCUITO GRAN VÍA, SHOWCASE OF PREMIUM AND LUXURY BRANDS IN MADRID  Madrid's Gran Vía is the city's new golden mile thanks to Circuito Gran Vía, where more and more...