SEPTEMBER 2022
Actions on our Screens
CALLAO CITY LIGHTS, SCENE OF THE FIRST 3D CAMPAIGN OF 'THE LION KING'.
On the occasion of the premiere of the new season of the musical 'The Lion King' at the Lope de Vega Theatre, the musical production company Stage Entertainment has launched a spectacular 3D campaign on the outdoor screens of Cines Callao and the aforementioned theatre, all of them marketed by Callao City Lights, the first of its kind to promote this show.
Starring Rafiki, one of the musical's most iconic main characters, the piece shows the image of actress Lindiwe Mkhize, who plays the character in the show, smiling and holding her hand to her heart as a greeting to passers-by in the area. The 3D effect is produced especially when the character stretches her arm outwards before bringing it to her chest, giving the impression that it is sticking out from the screens.
The 3D campaign, which has been designed by RGB Corp., is supported by the usual self-promotion of this show on the screens of the Teatro Lope de Vega in Madrid, where it has been performed with great success since 2011.
The action can be seen at Callao City Lights and the Lope de Vega Theatre for three weeks, from 12 September to 2 October.
Other events in Callao City Lights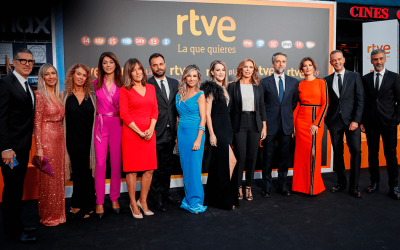 SEPTEMBER 2022 EVENTS IN OUR SPACE RTVE PRESENTS ITS NEW TELEVISION PROGRAMMING IN CALLAO CINEMAS Once again, RTVE chose our space to present its new television programming, on this occasion for the...
Other actions in Callao City Lights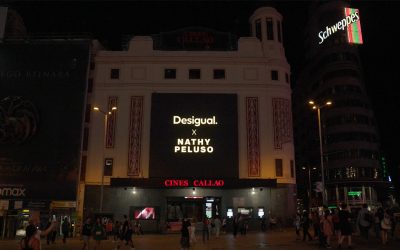 SEPTEMBER 2022 Actions on our Screens DESIGUAL PRESENTS ITS NEW CAMPAIGN WITH NATHY PELUSO AT CALLAO CITY LIGHTS    Desigual chose the screens of Callao City Lights to present its new advertising...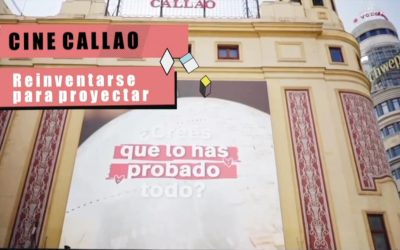 JUNIO 2022 CCL IN THE MEDIA CINES CALLAO STARRING 'CÁMARA ABIERTA' The TV programme Cámara Abierta, specialised in digital culture and broadcast by TVE (La2 and Canal 24 horas), came to Cines...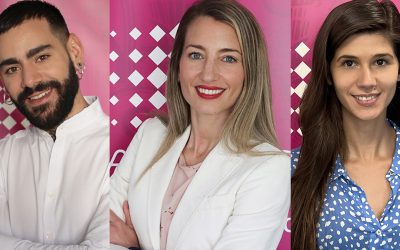 JUNIO 2022 CCL IN THE MEDIA CALLAO CITY LIGHTS STRENGTHENS ITS TEAM With the incorporation of Isabel Rodriguez, as event manager, Miguel Domingo, in marketing, and Laura Rodriguez, in the...