MARCH 2022
EVENTS IN OUR SPACE
LA PEGATINA MAKES A BIG SCENE IN CALLAO WITH THEIR NEW ALBUM 'HACIA OTRA PARTE'
On the occasion of the launch of their new album 'Hacia otra parte', La Pegatina surprised the public in Callao with a surprise concert held on the stairs leading to our cinemas. Groups of fans and many curious onlookers did not hesitate to go there to enjoy this improvised performance and see the Catalan band up close.
During the concert, La Pegatina performed some of the songs from their new album, in which they have had the collaboration of several international artists. To complete the event, the performance was supported by the outdoor screens of the Callao Cinemas, where the launch of the new album was announced.
Other events in Callao City Lights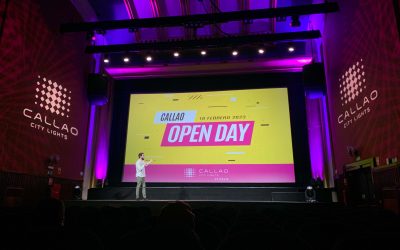 FEBRUARY 2023 EVENTS IN OUR SPACE   SUCCESSFUL OPEN DAY AT CALLAO CITY LIGHTSAround 40 people from the events sector attended the first Callao City Lights open day to get to know our space and the...
Other actions in Callao City Lights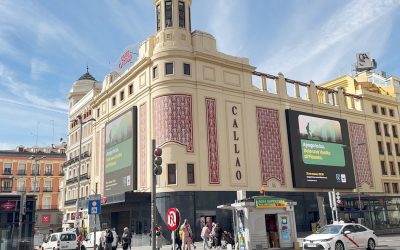 MARCH 2023Actions on our screensCALLAO CITY LIGHTS WITH EARTH HOUROnce again this year, Callao City Lights is joining Earth Hour, the largest global initiative in defence of the environment promoted...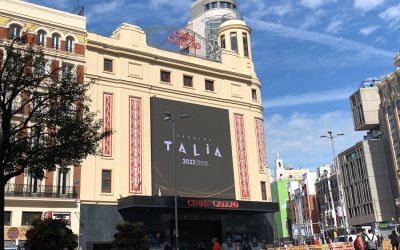 MARCH 2023 Actions on our screensCALLAO CITY LIGHTS COLLABORATES WITH THE TALÍA AWARDS  Callao City Lights is once again showing its support for the world of culture. We are collaborators of the...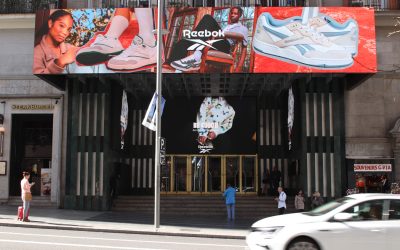 MARCH 2023 Actions on our screens  REEBOK PAYS TRIBUTE TO ITS MOST ICONIC TRAINERS AT CIRCUITO GRAN VÍA  'Act like you never left' is the claim chosen by Reebok  to advertise its most iconic...