FEBRUARY 2020
Our Corporate Events 
THE AECC SHOWS A SCULPTURE IN CALLAO FOR THE WORLD CANCER DAY
On the occasion of World Cancer Day which, as every year, is celebrated on February 4th, the Spanish Association Against Cancer (AECC) has organized an event in the Plaza del Callao, where Callao City Lights has participated with its two digital screens and granting the entrance stairs to the Callao Cinemas.
The event consisted of the discovery of a sculpture with the word 'CANCER', hidden under a cloth where it was possible to read words that usually allude to the disease, as long as it is not named: lump, cyst, bug… These words have also been projected on the Callao City Lights' screens.
Patients and families also participated in this event by offering their testimonies about the disease. Among them were Francisco Ráez, father of Pablo Ráez (a sportsman and blogger who died in February 2017 from leukaemia) and Vanesa Jorge, head of Psychosocial Care at AECC-Madrid, who offered her view from the professional side.
The journalist Cristina Fernández Hevia was in charge of directing the event, encouraging people to break the taboo, discover all the realities of cancer and share them.
The event is part of the campaign "Call it Cancer. The reality behind the word" campaign that the AECC has launched to fight against the silence and fear that a word that has been taboo until now causes, and to ensure that society as a whole normalises its relationship with it.
The AECC, through this campaign, aims to give visibility to all the stories behind that word, proposing, as a first step, to pronounce it with all its letters: cancer.
Other events in Callao City Lights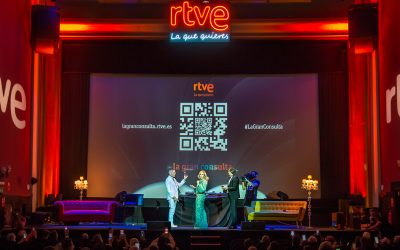 SEPTEMBER 2021 EVENTS IN OUR SPACE  RTVE PRESENTS ITS NEW SEASON IN CALLAO    No faltó nadie a la cita. Bajo el slogan 'RTVE, la que quieres', el pasado 9 de septiembre presentadores, actrices,...
Other actions in Callao City Lights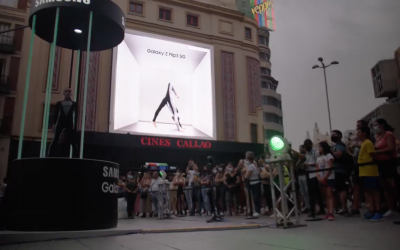 SEPTEMBER 2021 Actions on our screens   SAMSUNG #DESPLIEGATUMUNDO IN CALLAO SQUARE  Brief summary of the contortionism show #DespliegaTuMundo that we experienced last 06/09 in Plaza de Callao,...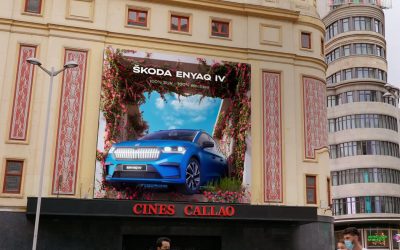 SEPTEMBER 2021 Actions on our Screens  CALLAO CITY LIGHTS BLOOMS WITH THE PASSAGE OF THE NEW ŠKODA ENYAQ iV  The walls of the Cines Callao crack to make way for the new ŠKODA ENYAQ iV, the first...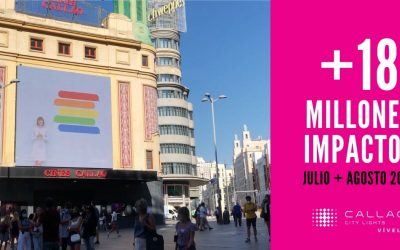 SEPTEMBER 2021 Actions on our screens   CALLAO CITY LIGHTS IMPACTS GROW BY 128%     The impact of our screens continues to rise. During the months of July and August, nearly 18.5 million impressions...