FEBRUARY 2020
Our Corporate Events 
THE AECC SHOWS A SCULPTURE IN CALLAO FOR THE WORLD CANCER DAY
On the occasion of World Cancer Day which, as every year, is celebrated on February 4th, the Spanish Association Against Cancer (AECC) has organized an event in the Plaza del Callao, where Callao City Lights has participated with its two digital screens and granting the entrance stairs to the Callao Cinemas.
The event consisted of the discovery of a sculpture with the word 'CANCER', hidden under a cloth where it was possible to read words that usually allude to the disease, as long as it is not named: lump, cyst, bug… These words have also been projected on the Callao City Lights' screens.
Patients and families also participated in this event by offering their testimonies about the disease. Among them were Francisco Ráez, father of Pablo Ráez (a sportsman and blogger who died in February 2017 from leukaemia) and Vanesa Jorge, head of Psychosocial Care at AECC-Madrid, who offered her view from the professional side.
The journalist Cristina Fernández Hevia was in charge of directing the event, encouraging people to break the taboo, discover all the realities of cancer and share them.
The event is part of the campaign "Call it Cancer. The reality behind the word" campaign that the AECC has launched to fight against the silence and fear that a word that has been taboo until now causes, and to ensure that society as a whole normalises its relationship with it.
The AECC, through this campaign, aims to give visibility to all the stories behind that word, proposing, as a first step, to pronounce it with all its letters: cancer.
Other events in Callao City Lights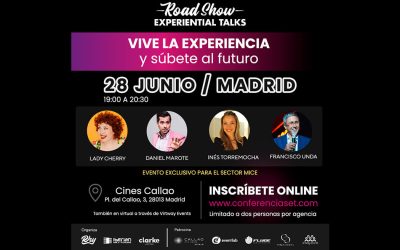 JUNE 2022EVENTS IN OUR SPACECALLAO CITY LIGHTS, ESCENARIO DE ET ROAD SHOW ESPAÑA Daniel Marote, Lady Cherry, Inés Torremocha and Francisco Unda will be the speakers at ET Road Show España 2022, an...
Other actions in Callao City Lights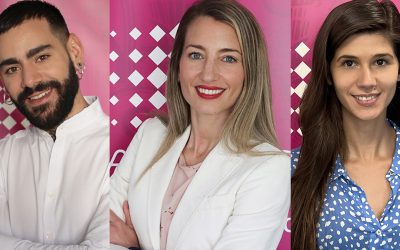 JUNIO 2022 CCL IN THE MEDIA CALLAO CITY LIGHTS STRENGTHENS ITS TEAM With the incorporation of Isabel Rodriguez, as event manager, Miguel Domingo, in marketing, and Laura Rodriguez, in the...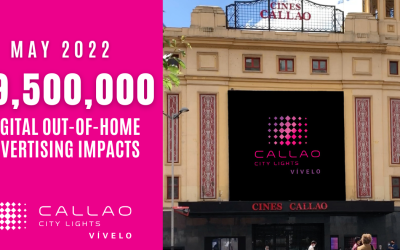 APRIL 2022 Actions on our screens MAY 2022: MORE THAN 19.5 MILLION IMPACTS, CALLAO CITY LIGHTS SCREENS CONTINUE TO BE THE STAR OF THE GRAN VÍA The screens of the Callao cinemas continue to be the...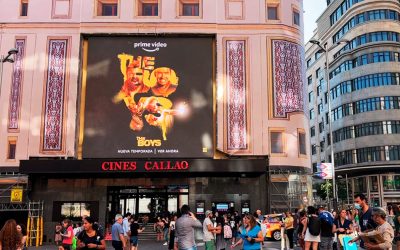 JUNE 2022 Actions on our Screens PRIME VIDEO ADVERTISING DOMINATION FOR THE NEW SEASON OF 'THE BOYS' Callao City Lights has participated with other screens in the advertising domination action that...