DECEMBER 2022
EVENTS IN OUR SPACE
STATE PORTS CELEBRATES ITS 30TH ANNIVERSARY IN CALLAO
To celebrate its thirtieth anniversary, the public entity Puertos del Estado held an event at Cines Callao to highlight the success of the Spanish port system over the last three decades.
The event, which was attended by more than 300 guests, was chaired by the Minister of Transport, Mobility and Urban Agenda, Raquel Sánchez, the President of Puertos del Estado, Álvaro Rodríguez Dapena, and the Secretary of State for Transport, Mobility and Urban Agenda of MITMA, Isabel Pardo de Vera.
After the speeches and interventions of these and other personalities, the audience enjoyed a classical music concert by the Albéniz Foundation and a cocktail served in the first half of Sala 1, which had been cleared of seats.
In addition, the event included an hour of screens outside the cinema where a spectacular 3D piece commemorating the anniversary could be seen.
Other events in Callao City Lights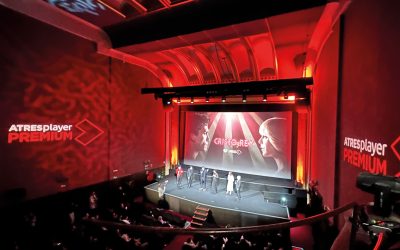 JANUARY 2023 EVENTS IN OUR SPACE  FULL HOUSE AT THE PREMIERE OF 'CRISTO Y REY'  Nobody wanted to miss the preview at Cines Callao of 'Cristo y Rey', the eagerly awaited series about the relationship...
Other actions in Callao City Lights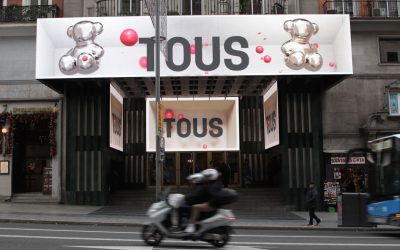 DECEMBER 2022 Actions in our screens  THE TOUS BEARS ARRIVE ON THE GRAN VIA    The jewellery and accessories firm Tous has launched an original Christmas campaign on several screens at Circuito Gran...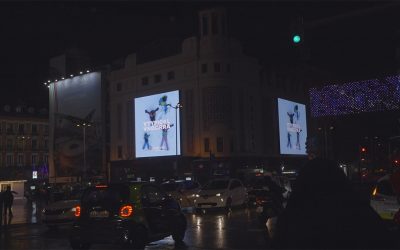 DECEMBER 2022 Actions on our Screens  ANDORRA IS PROMOTED AS AN ATYPICAL TOURIST DESTINATION ON THE GRAN VÍA CIRCUIT    Turismo de Andorra (Visitandorra) has chosen the Circuito Gran Vía  screens to...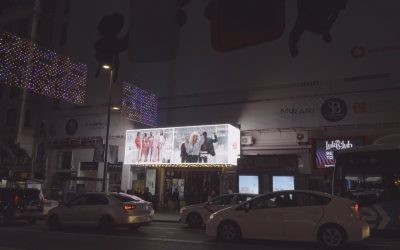 DECEMBER 2022 Actions on our Screens H&M DRESSES THE SCREENS OF THE GRAN VÍA CIRCUIT FOR A CHRISTMAS PARTY The screens of Circuito Gran Vía become a Christmas showcase thanks to H&M, which...