FEBRUARY 2017
Our Corporate Events
SEPHORA'S SPECTACULAR FACE-MAPPING ACTION AT CALLAO
Cines Callao was the location selected by the cosmetics brand Sephora for a spectacular event to launch the Kat Von D Beauty make-up line. The event was completed by the well-known Mexican tattoo artist, with an impressive face-mapping action and the collaboration of Wildbytes.
The tattoo artist, businesswoman and USA television celebrity was the star of an authentic spectacle, bringing cosmetics and technology together. Kat Von D acted as a model for an event, where her face was the screen animated images were projected on, that were "tattooed" on her face as if it were a canvas. The action was broadcast on the Callao City Lights outdoor screens, with huge media repercussions: over 90 million online impressions. A huge worldwide hit for the firm.
Other events in Callao City Lights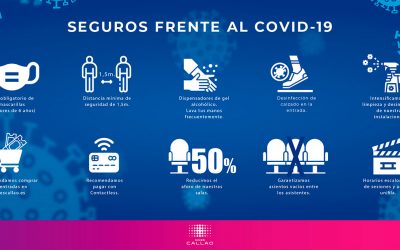 SEPTEMBER 2020 Actions on our Screens  CINES CALLAO REOPEN THEIR DOORS SAFELY AGAINST COVID19   We love to see you again in Callao Cinemas and for us, your safety is the most importat thing to take...