SEPTEMBER 2022
EVENTS IN OUR SPACE
RTVE PRESENTS ITS NEW TELEVISION PROGRAMMING IN CALLAO CINEMAS
Once again, RTVE chose our space to present its new television programming, on this occasion for the 2022-2023 season. As last year, the Plaza del Callao hosted the photocall where both the management team and the best-known faces from the public broadcaster's television and radio channels posed, as well as many other guests.
Video developed with material from RTVE
Javier Sardá, Anne Igartiburu, Iker Casillas, Ana Blanco, José Mota, Cayetana Guillén Cuervo, Alaska, Carlos Franganillo and Chanel, our latest representative at the Eurovision Song Contest, were just some of the many people who attended the event.
The gala, held in our emblematic Sala1, was presented by RTVE's Director of Communication and Participation, María Eizaguirre, and by journalists Gemma Nierga and Rodrigo Vázquez, hosts of the programmes Cafè d'idees and El cazador, respectively. The president of the Corporation, José Manuel Pérez Tornero, also took the stage to say a few words.
Among the novelties presented, Javier Sardà's return to the channel to present La Gran Confusión, together with Ana Boadas, was announced. The incorporation of Ana Blanco to lead a new programme, of which no details were given, after 30 years presenting La1's news programmes. The appointment of Iker Casillas to cover the Qatar World Cup. The premiere on La1 of Dúos increíbles, a programme to be presented by Juan Y Medio and featuring 16 artists, including Ana Belén and Víctor Manuel, who performed at the gala. Or the presenters of the second edition of Benidorm Fest: Máximo Huerta, Inés Hernand and Mónica Naranjo. The festival will be held on 31 January, 2 February and 4 February 2023. The gala also featured a performance by the singer Antonio José who gave a premiere of his new song 'Sin buscarte'.
Video developed from RTVE | Red Carpet of the RTVE 2022 Gala
Video developed from RTVE | RTVE 2022 Gala
Other events in Callao City Lights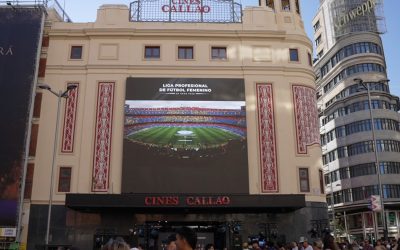 SEPTEMBER 2022 EVENTS IN OUR SPACE THE WOMEN'S PROFESSIONAL SOCCER LEAGUE IS PRESENTED IN CALLAO CITY LIGTHS Launch of the Liga Profesional de Fútbol Femenino (LPFF) at Callao City Lights. Hundreds...
Other actions in Callao City Lights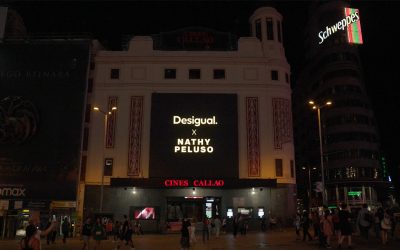 SEPTEMBER 2022 Actions on our Screens DESIGUAL PRESENTS ITS NEW CAMPAIGN WITH NATHY PELUSO AT CALLAO CITY LIGHTS    Desigual chose the screens of Callao City Lights to present its new advertising...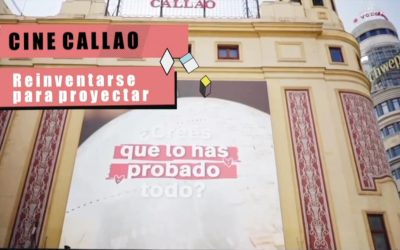 JUNIO 2022 CCL IN THE MEDIA CINES CALLAO STARRING 'CÁMARA ABIERTA' The TV programme Cámara Abierta, specialised in digital culture and broadcast by TVE (La2 and Canal 24 horas), came to Cines...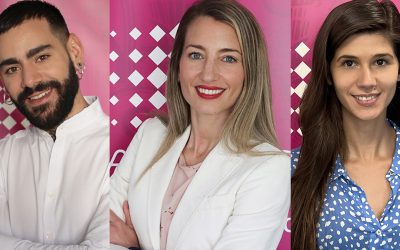 JUNIO 2022 CCL IN THE MEDIA CALLAO CITY LIGHTS STRENGTHENS ITS TEAM With the incorporation of Isabel Rodriguez, as event manager, Miguel Domingo, in marketing, and Laura Rodriguez, in the...