AUGUST 2018
Our Corporate Events
POLAROID EYEWEAR CELEBRATES THE LAUNCH OF ITS NEW GLASSES LINE AT CALLAO
Inspired by the first 3D movie glasses, the new Polaroid Heritage Collection glasses were presented at a huge party, enlivened by influencers The Tripletz, Gici & Alex Vives, Gerard Estadella and Álvaro Mel, who showed off their huge DJing talent. Cinema 1 at Cines Callao was cleared out to make an open space, where young and beautiful people had a great time to the rhythm of the hottest music of the moment.
Other events in Callao City Lights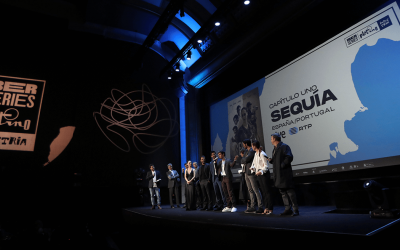 SEPTEMBER 2021 EVENTS IN OUR SPACE  CALLAO CINEMAS, STAGE OF THE I EDITION OF IBERSERIES PLATINO INDUSTRIA    The Callao Cinemas  were one of the venues chosen to celebrate the first edition of the...
Other actions in Callao City Lights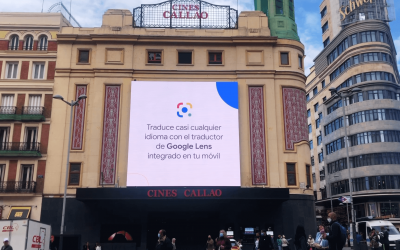 OCTOBER 2021 Actions on our Screens  GOOGLE LENS INVITES THE PUBLIC TO TRANSLATE THE TEXTS THAT APPEAR ON THE SCREENS OF CALLAO CITY LIGHTS.  To demonstrate the possibilities of the Google Lens...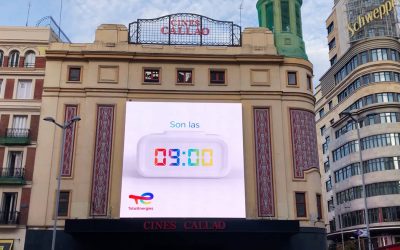 OCTOBER 2021 Actions on our Screens  TOTAL ENERGIES EMPLOYS HUMOUR AND CONTEXTUALISED CREATIVITY IN ITS FIRST CALLAO CAMPAIGN  Total Energies has used contextualised creativity in its first special...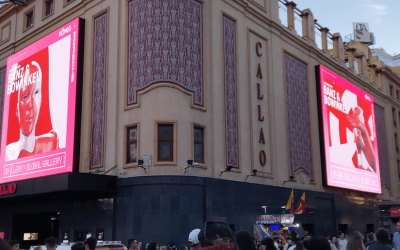 OCTOBER 2021 Actions on our Screens  PORSCHE TURNS CALLAO INTO A GLOBAL ART GALLERY  Porsche has chosen the most emblematic digital screens in the world to exhibit the work of emerging digital...