APRIL 2022
EVENTS IN OUR SPACE
IPMARK MAGAZINE AND CALLAO CITY LIGHTS HOLD A COLLOQUIUM WITH EVENT AGENCIES AT THE CALLAO CINEMAS
With the aim of assessing the current state of the events industry, IPMARK magazine and Callao City Lights held a meeting with agencies from the events sector, in which their association, Agencias de Eventos Españolas Asociadas (AEVEA), and our events director, Laura Naveiras, were also present.
A total of 22 professionals met at the
Callao Cinemas
to give an account of the situation in which the sector finds itself, after two years of the pandemic and with the world's attention focused on the war in Ukraine.
They spoke of experiencing an exciting time due to the take-off of activity, but also of anxiety and stress due to the rush that some customers are expressing in their desire to return to the situation prior to the health crisis. Likewise, reference was made to the overcrowding of competitions and the reduction in budgets, but not in the demands of the organisers, who also continue to demand that the events continue to have a digital part, as was done during the pandemic, which entails cost overruns that many do not want to assume. Reference was also made to the type of event that is now demanded, with more space and outdoor presence, and the growing interest of clients in the possibilities that the metaverse offers to the world of events.
Find more information about this meeting at IPMARK.
Other events in Callao City Lights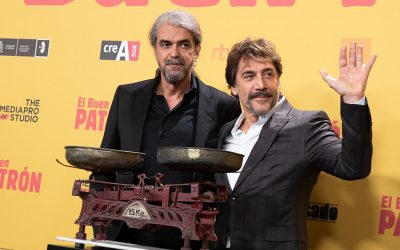 APRIL 2022 EVENTS IN OUR SPACE SUCCESSFUL CHARITY SCREENING OF THE DOCUMENTARY SERIES "EL CAMINO INTERIOR". Nearly 1200 people attended the charity screening of 'El Camino Interior', the documentary...
Other actions in Callao City Lights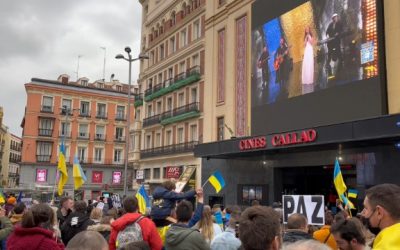 MAY 2022 Actions on our Screens The exoticism of Morocco comes to Callao square Thanks to a 3D campaign on the screens of Callao City Lights La Oficina Nacional de Turismo de Marruecos  has launched...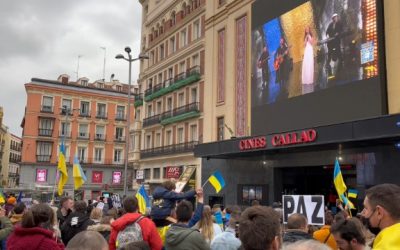 ABRIL 2022 Acciones en nuestras Pantallas Impactante campaña con motivo del Mutua Madrid Open 2022 Bajo el lema 'Ven a la fiesta del tenis', Mutua Madrid Open ha iniciado una llamativa campaña en...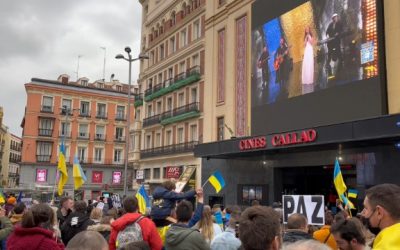 MARCH 2022 Actions on our Screens CALLAO CITY LIGHTS BROADCASTS LIVE THE CONCERT 'SAVE UKRAINE: #STOPWAR' Held in Warsaw, this charity event was broadcast in more than 20 countries and was attended...