APRIL 2023
EVENTS IN OUR SPACE 
FUJITSU CELEBRATES IN CALLAO 'FUJITSU ACTIVATE NOW', ITS MOST INTERNATIONAL TECHNOLOGY EVENT
The Japanese company Fujitsu chose Callao City Lights to celebrate 'Fujitsu Activate Now', an international event in which partners from different countries participated. An exclusive day where attendees were able to learn first-hand about the innovation and emerging technologies developed by Fujitsu.
The event included presentations in Hall 2 and product exhibition in stands and catering in Hall 1, where a live demo was held with a drone that flew over part of the stage.
The keynotes were given by leading technology experts with a focus on the changing technology landscape, including Vivek Mahajan, CTO of Fujitsu, Marc Vidal, economic analyst and technology communicator, and Ángeles Delgado, CEO at Fujitsu Spain. The demos on display in Hall 1 included those on innovations such as AI, quantum computing, digital twins and blockchain.
In total, attendees were able to see 15 demonstrations and talk to Fujitsu experts about the practical application of different disruptive technologies in use cases and scenarios of all kinds. In addition, to celebrate Fujitsu's 50th anniversary in Spain, the presentations were closed with the blowing out of candles on a cake that attendees were able to enjoy afterwards.
Other events in Callao City Lights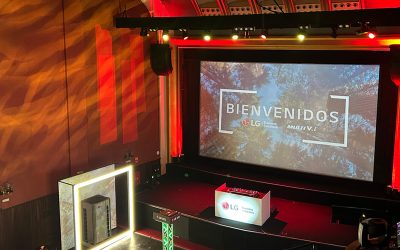 MAY 2023 EVENTS IN OUR SPACE   LG CHOOSES CALLAO TO PRESENT ITS NEW AIR CONDITIONING SYSTEM WITH IA    Callao City Lights was the venue chosen by LG to present Multi V i, its new air-conditioning...
Other actions in Callao City Lights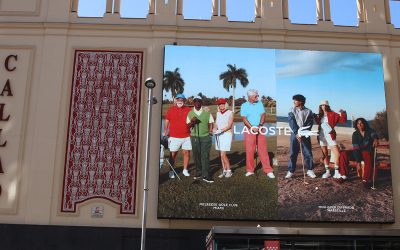 MAY 2023 Actions in our screens LACOSTE SHOWS 'IMPOSSIBLE ENCOUNTERS' AT CALLAO CITY LIGHTS  To celebrate its 90th anniversary, Lacoste has launched a new campaign 'Impossible encounters' at Callao...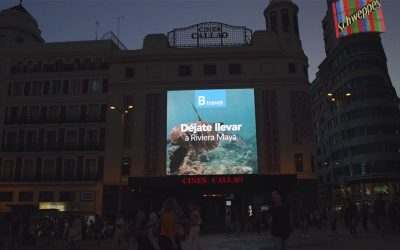 MAY 2023 Actions in our screens B TRAVEL BRAND BRINGS THE RIVIERA MAYA TO THE GRAN VIA IN MADRID  Riviera Maya comes to the centre of Madrid thanks to Circuito Gran Vía and B Travel Brand. A...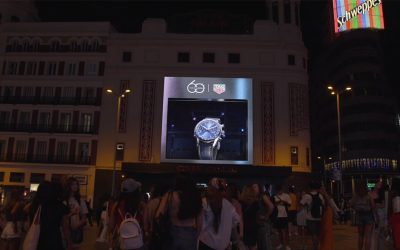 MAY 2023 Actions in our screens CIRCUITO GRAN VÍA, SHOWCASE OF PREMIUM AND LUXURY BRANDS IN MADRID  Madrid's Gran Vía is the city's new golden mile thanks to Circuito Gran Vía, where more and more...