MAY 2023
EVENTS IN OUR SPACE 
DECRYPT YOUR POWER', AMAZON AND CODE.ORG EDUCATIONAL EVENT
Cines Callao was the space chosen by Code.org and Amazon to celebrate 'Decrypt your power', an educational initiative that seeks to transmit to young people the importance of technology in their professional future, as well as the protection of their personal data on the internet through secure encryption.
Hosted by streamer Nil Ojeda and broadcast live on his Twitch channel, the event took place in our emblematic Room 1, where hundreds of young people were able to listen to Pau García-Milà, entrepreneur and co-founder of Founderz; Valeria Castro, CEO and co-founder of Platonic Games, and Cora Novoa, DJ and founder of the record label Seeking the Velvet, who offered a live music session to end the event.
Ana Corti, marketing director of Amazon.es and Amazon.it, and Elena Gorostiza, head of International Alliances at Code.org in EMEA, also took part. The awards ceremony was also held for the 'Describe your power' competition, in which more than 400 young people participated by reflecting on the role that new technologies play in their future, both personally and professionally.
Other events in Callao City Lights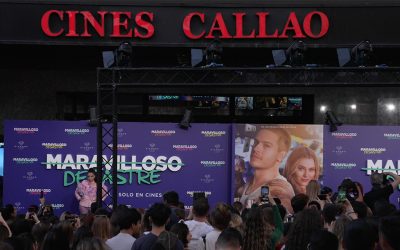 JUNE 2023 EVENTS IN OUR SPACE  THE STARS OF 'CULPA MÍA' UNLEASH MADNESS IN CALLAO CINEMAS  Full house in the Plaza del Callao to welcome the stars of 'Culpa mía', the first adaptation of the...
Other actions in Callao City Lights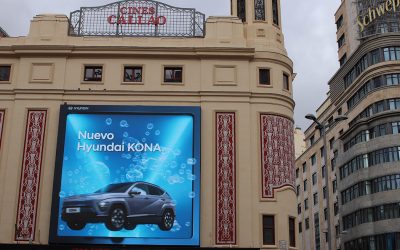 SEPTEMBER 2023 Actions on our screens  ALHAMBRA INVITES TO TRY ITS NEW MINI 1925 WITH 3D CAMPAIGN IN CALLAO CITY LIGHTS  The South Korean carmaker launches a 3D campaign on the screens of Callao...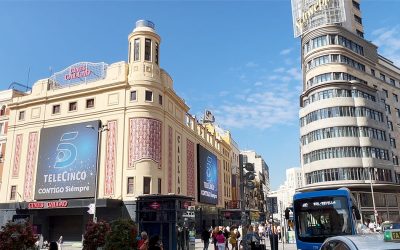 SEPTEMBER 2023 Actions on our screens  MEDIASET PRESENTS TELECINCO'S NEW TV SHOWS IN CIRCUITO GRAN VÍA  Mediaset España launches a campaign in Circuito Gran Vía to present its new TV shows and...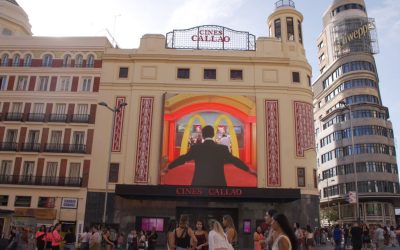 SEPTEMBER 2023 Actions on our screens  MCDONALD'S ANNOUNCES ITS NEW MENU AT CIRCUITO GRAN VÍA  McDonald's launches a campaign in Circuito Gran Vía to advertise its new menu 'Cómo aparece en', made...