FEBRUARY 2018
Our Corporate Events
CINES CALLAO WILL HOST "LA PUBLICIDAD" PROFESSIONAL FORUMS
Cines Callao will be the stage for professional forums arranged by "La Publicidad," a media source specialised in the marketing and advertising sector. Specifically, eight different events will take place at our space over the course of 2018.
The first will be on Programmatic Advertising, to be held next 20 February. Later on, Cines Callao will also host the following forums: Native Advertising (March), Big Data GDPR (April), Mobile (May), Social Media (June), DOOH (September), Online Video (October), Brand Content (November) and Pay TV (December).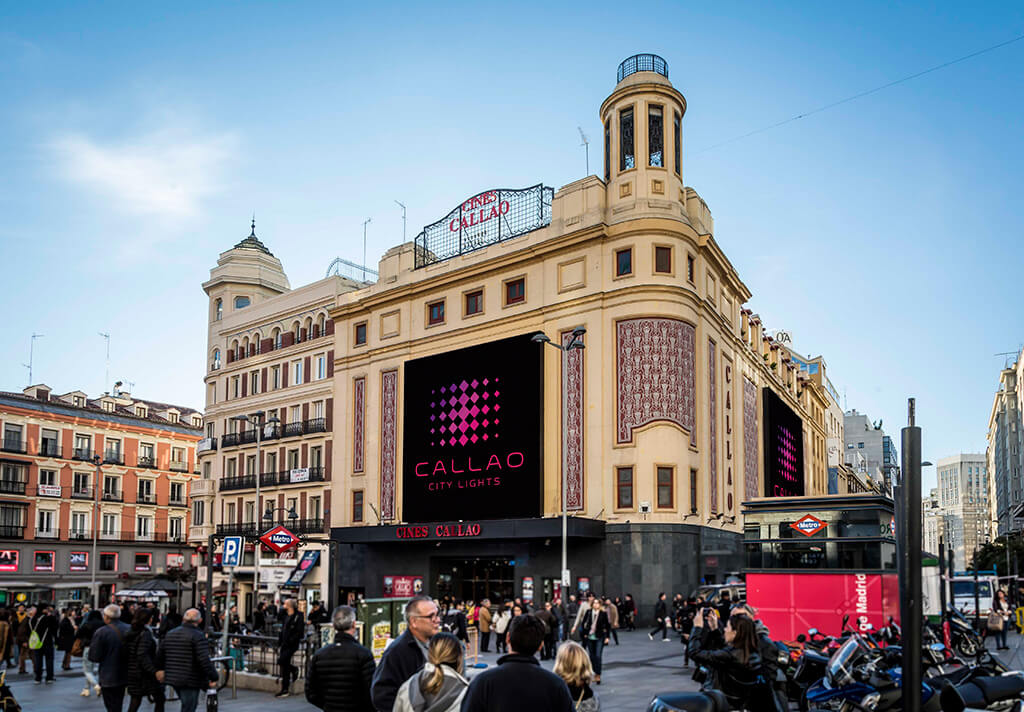 Other events in Callao City Lights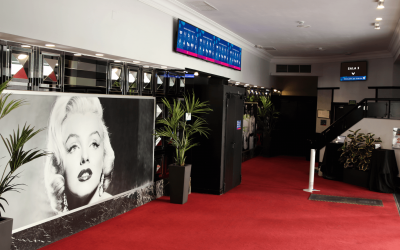 SEPTEMBER 2020 Actions on our Screens  CINES CALLAO REOPEN THEIR DOORS SAFELY AGAINST COVID19   We love to see you again in Callao Cinemas and for us, your safety is the most importat thing to take...
Other actions in Callao City Lights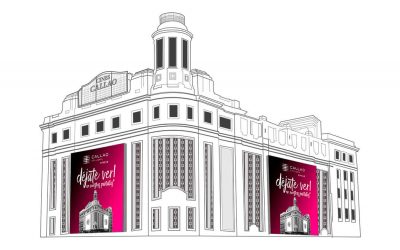 JANUARY 2020 Actions on our screens   CALLAO CITY LIGHTS: 28 MILLION IMPACTS IN THE LAST QUARTER OF 2020   The Callao City Lights screens achieved, during the last quarter of 2020, more than 28...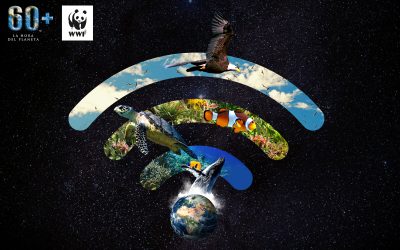 MARCH 2021 CSR ACTIONS ON OUR SCREENS  CALLAO CITY LIGHTS JOINS EARTH HOUR  Once again this year, Callao City Lights will collaborate with WWF in the Earth Hour initiative, which aims to raise...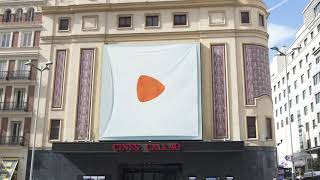 FEBRERY 2021 Actions on our Screens  ZALANDO PRESENTS ITS NEW 'STREET IT ALL' CAMPAIGN WITH 3D SCREENS IN CALLAO CITY LIGHTS  Zalando has resorted to the 3D technology of the Callao City Lights...