MARCH 2021
EVENTS IN OUR SPACE
CALLAO CITY LIGHTS HOSTS THE CLIMATE LEADERS AWARDS CEREMONY
The Callao Cinemas were the venue chosen by The Climate Reality Project Europe for the third edition of the Climate Leaders Awards, awards with which this organisation, created by Al Gore, former vice-president of the United States and Nobel Peace Prize winner, recognises the main protagonists who have stood out in the last year in the fight against the climate crisis.
Presented by the journalists Manuel Campo Vidal and Laura Ferrer, the gala was filmed at the Callao Cinemas, specifically in its emblematic art deco-style Sala 1.
This year's winners, many of whom posed at the photocall at Cines Callao before collecting their award, were Javier and Carlos Bardem (in the Committed Artist category), MEP Jytte Guteland (International Climate Personality), the director of the We Mean Business coalition, María Mendiluce (Spanish Climate Personality), the fashion company SKFK (Emission Reduction Project), the CSIC researcher Fernando Valladares (Research and Education), the Fundación Renovables (NGO), L'Oréal (Company committed to the fight against Climate Change), the city of Valladolid (Local Administration), GreeMko, (Start up), Scouts España (Young Climate Personality) and Ecogestiona (Media or Communication Programme).
In addition, on this occasion, the organisation decided to award the status of Climate Ambassadors to the Spanish Film Academy and to Isabel Jiménez, journalist of Telecinco and author of the book "Y tú, ¿qué harías para salvar el planeta?
The third edition of the Climate Leaders Awards was made possible thanks to the collaboration of entities such as LG, Iberdrola, Coca Cola, El Corte Inglés, Signus, Cines Callao or Idel.
The gala, organised by the communication and audiovisual production agency Record Time and coordinated by Asociación Despierta, was emission neutral thanks to the collaboration with LG and its Smart Green project, a movement through which trees will be planted to compensate for the already reduced emissions of this online gala.
As has become traditional, the winners of this year's edition received as a prize an unpublished work by the artist Miguel Vallinas representing Mother Earth.
Other events in Callao City Lights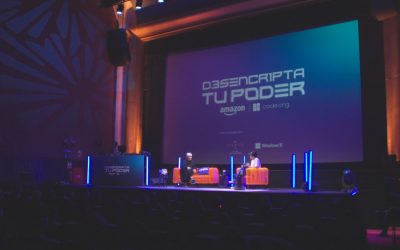 MAY 2023 EVENTS IN OUR SPACE   DECRYPT YOUR POWER', AMAZON AND CODE.ORG EDUCATIONAL EVENTCines Callao was the space chosen by Code.org and Amazon to celebrate 'Decrypt your power', an educational...
Other actions in Callao City Lights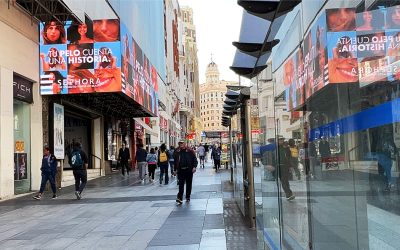 MAY 2023 Actions in our screens OLISTIC LAUNCHES CAMPAIGN IN GRAN VÍA CIRCUIT AND IS LOOKING FOR PROTAGONISTS FOR ITS NEXT DIGITAL ACTION  Olistic, the treatment to improve hair health, launches a...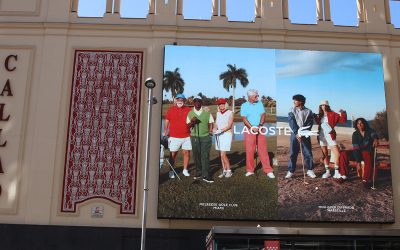 MAY 2023 Actions in our screens LACOSTE SHOWS 'IMPOSSIBLE ENCOUNTERS' AT CALLAO CITY LIGHTS  To celebrate its 90th anniversary, Lacoste has launched a new campaign 'Impossible encounters' at Callao...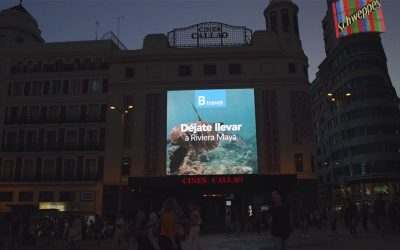 MAY 2023 Actions in our screens B TRAVEL BRAND BRINGS THE RIVIERA MAYA TO THE GRAN VIA IN MADRID  Riviera Maya comes to the centre of Madrid thanks to Circuito Gran Vía and B Travel Brand. A...