MARCH 2018
Our Corporate Events
ALI EXPRESS BEATS THE UNBOXING GUINNESS WORLD RECORD AT CINES CALLAO
A smashing event for Ali Express at Cines Callao. The popular e-commerce platform wanted to celebrate its 8th anniversary in an original way: inviting its followers to participate in the challenge of achieving the largest simultaneous unboxing in the world. To entice the more than 300 participants, the reward was getting to keep the contents of the box they opened: a Xiaomi Mi Band 2, one of the best-selling technological products on AliExpress Plaza, the local vendor channel in Spain. And did they ever manage to do it!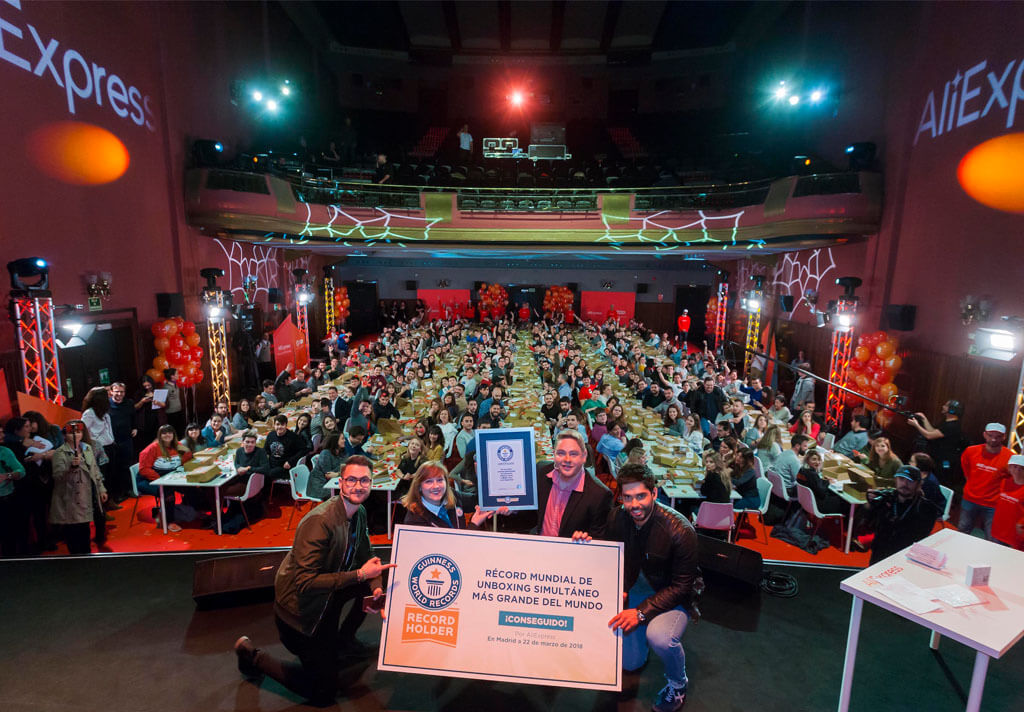 Other events in Callao City Lights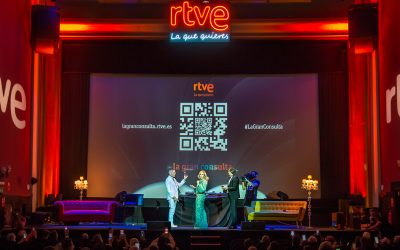 SEPTEMBER 2021 EVENTS IN OUR SPACE  RTVE PRESENTS ITS NEW SEASON IN CALLAO    No faltó nadie a la cita. Bajo el slogan 'RTVE, la que quieres', el pasado 9 de septiembre presentadores, actrices,...
Other actions in Callao City Lights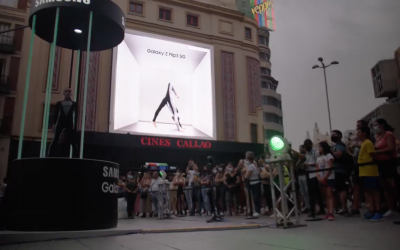 SEPTEMBER 2021 Actions on our screens   SAMSUNG #DESPLIEGATUMUNDO IN CALLAO SQUARE  Brief summary of the contortionism show #DespliegaTuMundo that we experienced last 06/09 in Plaza de Callao,...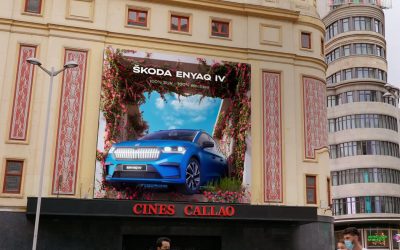 SEPTEMBER 2021 Actions on our Screens  CALLAO CITY LIGHTS BLOOMS WITH THE PASSAGE OF THE NEW ŠKODA ENYAQ iV  The walls of the Cines Callao crack to make way for the new ŠKODA ENYAQ iV, the first...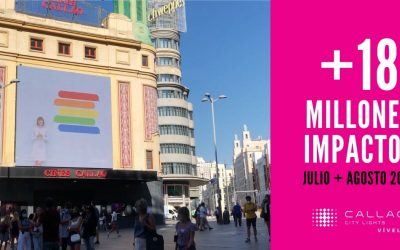 SEPTEMBER 2021 Actions on our screens   CALLAO CITY LIGHTS IMPACTS GROW BY 128%     The impact of our screens continues to rise. During the months of July and August, nearly 18.5 million impressions...