NOVEMBER 2021
EVENTS IN OUR SPACE
THIS WAS THE PREMIERE OF 'SPENCER' AT CALLAO CINEMAS
Many well-known faces did not want to miss the premiere of 'Spencer' at the Cines Callao. The film, which was very well received at the Venice Film Festival, narrates three crucial days in the life of Diana of Wales, shortly before her separation from Prince Charles.
Actresses Silvia Marsó and Esmeralda Moya, Paz Padilla's daughter Anna Ferrer, Cristina Cifuentes, who posed for the cameras for the first time with her daughter, also named Cristina, Carmen Lomana, producer and screenwriter Manuel Velasco, son of Concha Velasco, TV collaborator Kiko Matamoros and his girlfriend, Marta López, as well as presenters Cristina Alvis and Ion Aramendi and influencer Aless Gibaja, were some of the guests who attended the preview.
The feature film, which takes its title from the maiden name of the Princess of Wales, stars Kristen Stewart and is directed by Chilean director Pablo Larraín, who dedicated a few words to the audience and the film's protagonists in a video before the screening in our emblematic Sala 1.
Other events in Callao City Lights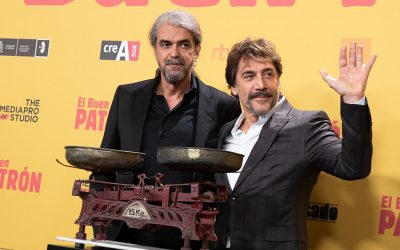 APRIL 2022 EVENTS IN OUR SPACE IPMARK MAGAZINE AND CALLAO CITY LIGHTS HOLD A COLLOQUIUM WITH EVENT AGENCIES AT THE CALLAO CINEMASWith the aim of assessing the current state of the events industry,...
Other actions in Callao City Lights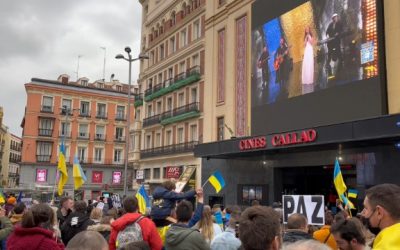 MAY 2022 Actions on our Screens The exoticism of Morocco comes to Callao square Thanks to a 3D campaign on the screens of Callao City Lights La Oficina Nacional de Turismo de Marruecos  has launched...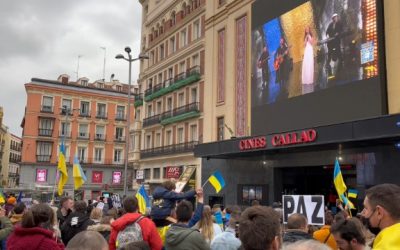 ABRIL 2022 Acciones en nuestras Pantallas Impactante campaña con motivo del Mutua Madrid Open 2022 Bajo el lema 'Ven a la fiesta del tenis', Mutua Madrid Open ha iniciado una llamativa campaña en...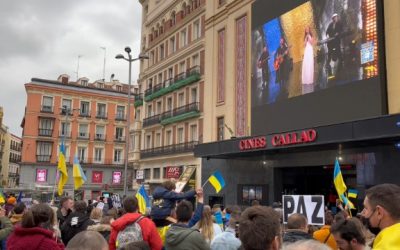 MARCH 2022 Actions on our Screens CALLAO CITY LIGHTS BROADCASTS LIVE THE CONCERT 'SAVE UKRAINE: #STOPWAR' Held in Warsaw, this charity event was broadcast in more than 20 countries and was attended...