MARZO 2023
EVENTOS EN NUESTRO ESPACIO
LOS PROTAGONISTAS DE 'MARAVILLOSO DESASTRE' REVOLUCIONAN CALLAO
Cines Callao fue escenario del estreno mundial de 'Maravilloso desastre'. Cientos de seguidores esperaban a las puertas de nuestros cines la llegada de Dylan Sprouse y Virginia Gardner, los protagonistas de esta nueva historia de amor apasionado basada en la exitosa serie de libros escritos por Jamie McGuire.
Una premier en la que pudimos ver muchos rostros conocidos como Nico, Napoli y Saúl, de 'La isla de las tentaciones', las actrices Nona Sobo de 'Entrevías' y Paula Gallego de 'Machos Alfa', los concursantes de 'Supervivientes' Nacho de Borbón y Anuar Beno o la cantante Samantha de 'OT', entre otros. Lleno absoluto en nuestras dos salas cuyo público pudo disfrutar de la presentación en directo de manos de los protagonistas de la película.
Other events in Callao City Lights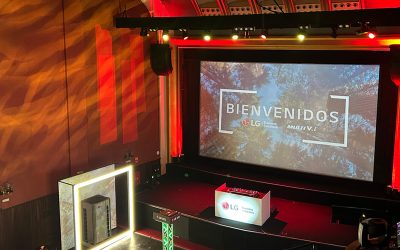 MAY 2023 EVENTS IN OUR SPACE   LG CHOOSES CALLAO TO PRESENT ITS NEW AIR CONDITIONING SYSTEM WITH IA    Callao City Lights was the venue chosen by LG to present Multi V i, its new air-conditioning...
Other actions in Callao City Lights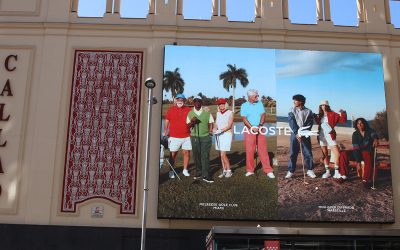 MAY 2023 Actions in our screens LACOSTE SHOWS 'IMPOSSIBLE ENCOUNTERS' AT CALLAO CITY LIGHTS  To celebrate its 90th anniversary, Lacoste has launched a new campaign 'Impossible encounters' at Callao...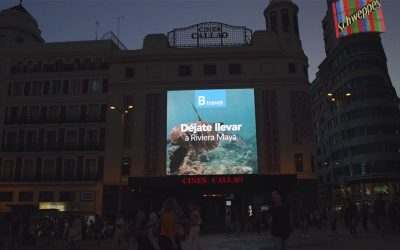 MAY 2023 Actions in our screens B TRAVEL BRAND BRINGS THE RIVIERA MAYA TO THE GRAN VIA IN MADRID  Riviera Maya comes to the centre of Madrid thanks to Circuito Gran Vía and B Travel Brand. A...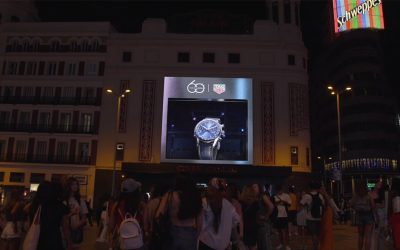 MAY 2023 Actions in our screens CIRCUITO GRAN VÍA, SHOWCASE OF PREMIUM AND LUXURY BRANDS IN MADRID  Madrid's Gran Vía is the city's new golden mile thanks to Circuito Gran Vía, where more and more...