THE MAYOR OF MADRID COMES TO THE PREMIERE OF "THE BEST DAY OF MY LIFE" AT CALLAO
The mayor of Madrid, Manuela Carmena, presided over the premiere of "The Best Day of My Life" at Cines Callao, a documentary recounting the struggle and victory of 6 homosexuals. The preview was attended by the film's director, Fernando Gonzánzelez Molina ("Tres metros sobre el cielo (Three Steps Above Heaven)") and its main characters. Some of the famous faces who didn't want to miss out on the occasion were Javier Alcalde and Javier Ambrossi ("Los Javis"), Mario Casas and his brother Óscar, Irene Villa, Begoña Villacís and Antonio Orozco.
"The Best Day of My Life," produced by SundanceTV and El País, with the collaboration of Madrid Town Hall, tells the story of six people from different countries (Spain, Russia, Uganda and France) who, under difficult circumstances, dare to live as their true selves with pride, joy and engagement. They all met last year in Madrid to enjoy WorldPride 2017 together.
Other premieres at Callao City Lights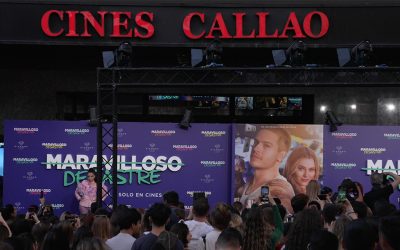 NOVEMBER 2023 EVENTS IN OUR SPACE  FUN PREMIERE OF 'CHRISTMAS IN THEIR HANDS'  Cines Callao opened its doors to welcome the stars of 'La Navidad en sus manos', the new Christmas comedy that will...