THE 'CAMPEONES' MAIN CHARACTERS ATTENTED TO CALLAO
More than 700 guests attended the special screening of 'Campeones' organised by the Grupo AMÁS association at Callao Cinemas, where some of the protagonists and the scriptwriter of the film, David Marqués, were also present. Those attending were able to ask questions at the colloquium held after the screening.
Directed by Javier Fesser, 'Campeones' is an example of success on the billboard, which has already exceeded 2.5 million spectators. A film full of feeling, emotion and tenderness with a multitude of educational messages for children and adults.
Other premieres at Callao City Lights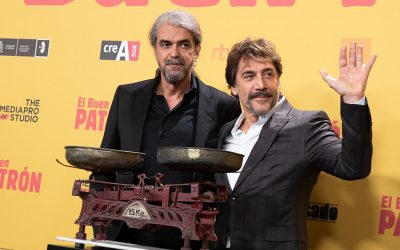 OCTOBER 2021 EVENTS IN OUR SPACE  PREMIERE OF 'EL BUEN PATRÓN' THE FILM BY FERNANDO LEÓN DE ARANOA THAT WILL COMPETE IN THE OSCARS    The Cines Callao were the venue chosen to celebrate the premiere...