APRIL 2022
EVENTS IN OUR SPACE
SUCCESSFUL CHARITY SCREENING OF THE DOCUMENTARY SERIES "EL CAMINO INTERIOR".
Nearly 1200 people attended the charity screening of 'El Camino Interior', the documentary series in which the director and producer Miguel Ángel Tobías travels the Camino de Santiago accompanied by different personalities who share with him their experiences and moments of reflection, at Cines Callao.
VIdeo developed by El Camino Interior
Throughout 16 stages, from León to Finisterre, the psychologist Alejandra Vallejo-Nágera, the adventurer Albert Bosch, the swimmer David Meca, the coach Pedro García Aguado, the journalist Quico Taronjí, the late neuropsychiatrist Jose María Poveda, the surgeon Mario Alonso Puig, the tenor and comedian José Manuel Zapata, the adventurer Alicia Sornosa, the naturalist Nacho Dean, the journalist Miguel Blanco, the businessman Jose Ramón García, the businesswoman Bisila Bokoko, the mountaineer Edurne Pasaban, the former Paralympic skier Cristian Sainz de Marles and the businessman Javier Benavente.
Almost all of them were present at the gala, which was also attended by the Minister of Defence, Margarita Robles, and representatives of RTVE, the series' collaborator.
The production company Acca Media,  specialised in social audiovisual projects, carried out this charity screening for the benefit of Fundación Andrea, a national non-profit organisation based in Compostela, whose main aim is to provide help to children with long-term illnesses.
Miguel Ángel Tobías is the creator of the programme 'Españoles en el mundo', which he produced, directed and presented in its first stage (2003-2004).
Translated with www.DeepL.com/Translator (free version)
Other events in Callao City Lights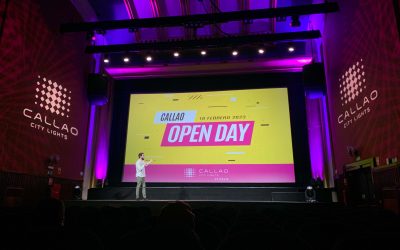 FEBRUARY 2023 EVENTS IN OUR SPACE   SUCCESSFUL OPEN DAY AT CALLAO CITY LIGHTSAround 40 people from the events sector attended the first Callao City Lights open day to get to know our space and the...
Other actions in Callao City Lights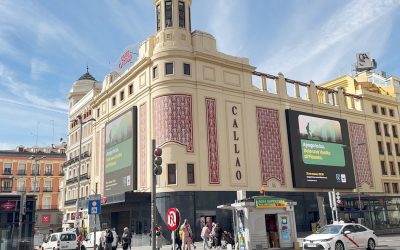 MARCH 2023Actions on our screensCALLAO CITY LIGHTS WITH EARTH HOUROnce again this year, Callao City Lights is joining Earth Hour, the largest global initiative in defence of the environment promoted...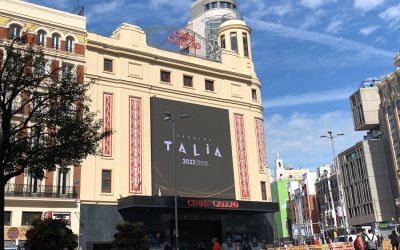 MARCH 2023 Actions on our screensCALLAO CITY LIGHTS COLLABORATES WITH THE TALÍA AWARDS  Callao City Lights is once again showing its support for the world of culture. We are collaborators of the...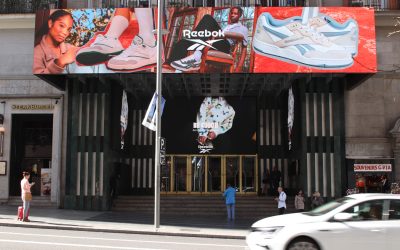 MARCH 2023 Actions on our screens  REEBOK PAYS TRIBUTE TO ITS MOST ICONIC TRAINERS AT CIRCUITO GRAN VÍA  'Act like you never left' is the claim chosen by Reebok  to advertise its most iconic...