PREMIERE OF "TINI: THE NEW LIFE OF VIOLETTA"
Good weather smiled on the hundreds of people crowding Callao Square to see the famous actors in "Tini: The New Life of Violetta," Disney Pictures' new film. An acclaimed photo op and coordinated organisation led this event, organised by Atresmedia Events, to have a huge media and social impact.
Tini: The New Life of Violetta, is the sequel to Violetta, Disney Channel's hit TV series. Directed by Juan Pablo Buscarini, just like the series, the film stars Martina Stoessel, Jorge Blanco and Adrián Salzedo.
Other premieres at Callao City Lights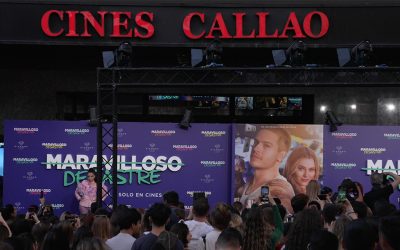 NOVEMBER 2023 EVENTS IN OUR SPACE  FUN PREMIERE OF 'CHRISTMAS IN THEIR HANDS'  Cines Callao opened its doors to welcome the stars of 'La Navidad en sus manos', the new Christmas comedy that will...