PREMIERE OF THE "INSTINTO" SERIES
Mario Casas came to Callao to present the series Instinto, an erotic thriller he leades and wich broadcasted on Movistar+. The actor attended the premiere along with several of his fellow cast members: Ingrid García Jonsson, Juan Diego Botto, Silvia Alonso, Jon Arias, Lola Dueñas, Mariola Fuentes, Miryam Gallego and his own brother, Óscar Casas, with whom he shares the screen for the first time in this work.
Other premieres at Callao City Lights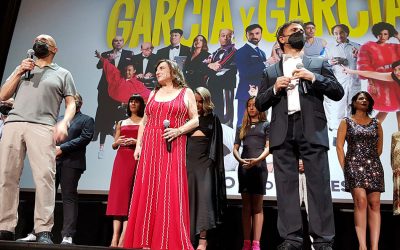 AUGUST 2021 OUR PREMIERES  THE OUTDOOR PHOTOCALL RETURNS WITH THE PREMIERE OF 'GARCÍA Y GARCÍA'.   Finally we could return to the outdoor photocall, since the pandemic began a year and a half ago....