DECEMBER 2017
OUR PREMIERES
PREMIERE OF "MUCHOS HIJOS, UN MONO Y UN CASTILLO"
Around one thousand spectators, many of whom were celebrities, accompanied Gustavo Salmerón during the premiere of "Muchos hijos, un mono y un castillo," taking place last 13 December at Cines Callao. A documentary starring his mother, Julia Salmerón, narrating absurd, wacky situations in his peculiar family.
Pedro Almodóvar, Fernando Colomo, Alejandro Amenábar, Itziar Castro, Sandra Escacena, Santiago Alverú, Elena Anaya, Carlos Areces, Manuel Velasco, Flipy, Candela Peña, Julián Villagrán, Santiago Segura, Manuela Velasco, Emma Suárez, Amarna Miller and Íñigo Errejón were some of the well-known characters who, along with the entire Salmerón family, attended the premiere at the Cines Callao.
They all posed for an original photocall inside, decorated with armour, a skeleton and a sofa and velvet curtains, clearly a nod toward the documentary's script.
Other premieres at Callao City Lights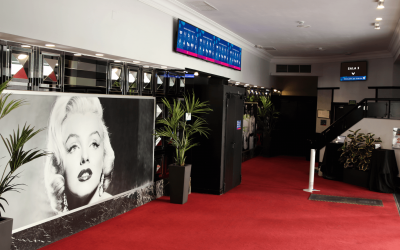 SEPTEMBER 2020 Actions on our Screens  CINES CALLAO REOPEN THEIR DOORS SAFELY AGAINST COVID19   We love to see you again in Callao Cinemas and for us, your safety is the most importat thing to take...