SEPTEMBER 2018
OUR PREMIERES
PENELOPE CRUZ AND JAVIER BARDEM PRESENT 'TODOS LO SABEN'
The couple went to Callao Cinemas for the premiere of their latest film, accompanied by its director, Asghar Farhadi, and a good part of the artistic team of the film. A night full of glamour that they did not want to miss, a multitude of famous faces who attended this premiere.
'Todos los saben' is a drama that tells the story of Laura, who travels with her family from Buenos Aires to Spain to attend a celebration in her hometown. However, some unforeseen events will completely change the lives of the main characters.
Other premieres at Callao City Lights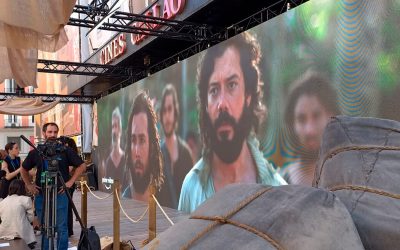 JUNE 2022EVENTS IN OUR SPACEFELIPE VI, MAGALLANES AND ELCANO CONQUER CALLAO IN THE PREMIERE OF 'SIN LÍMITES' King Felipe VI was the real star of the premiere of the miniseries ''Sin límites', held...