SEPTEMBER 2019
OUR PREMIERES
NETFLIX CELEBRATES THE SECOND 'ELITE' SEASON PREMIERE
Callao was the stage for the presentation of the second season of Elite, the teenage theme series that is taking Netflix by storm. Many fans came to the premiere to see its protagonists and creators up close, who posed in an original photocall equipped with a rotating platform from which they threw confetti.
Before the screening of the first chapter of the new season, creators and actors went on stage to thank the audience and the technical and production team for the success of the series, announcing, by the way, that there will be a third season.
Other premieres at Callao City Lights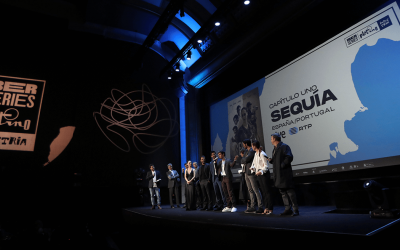 SEPTEMBER 2021 EVENTS IN OUR SPACE  CALLAO CINEMAS, STAGE OF THE I EDITION OF IBERSERIES PLATINO INDUSTRIA    The Callao Cinemas  were one of the venues chosen to celebrate the first edition of the...