MARCH 2022
EVENTS IN OUR SPACE
MOVISTAR+ CELEBRATES THE PREMIERE OF THE SECOND SEASON OF 'LA UNIDAD'
Movistar+ has once again chosen Cines Callao for the presentation of another of its premieres. In this case, the second season of 'La Unidad', an original series created by Dani de la Torre and Alberto Marini and starring Nathalie Poza, Michel Noher, Luis Zahera, Marian Álvarez and Raúl Fernández, among others.
Photographs courtesy of Movistar+
All of them walked the red carpet of our cinemas to pose at a photocall with other series colleagues, famous faces from the world of cinema, media and culture.
Produced by Buendía Estudios, 'La Unidad' is a fast-paced thriller that tells the story of a National Police team specialized in the fight against jihadist terrorism.
Other events in Callao City Lights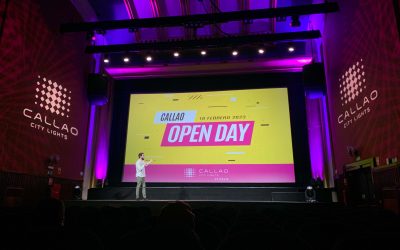 FEBRUARY 2023 EVENTS IN OUR SPACE   SUCCESSFUL OPEN DAY AT CALLAO CITY LIGHTSAround 40 people from the events sector attended the first Callao City Lights open day to get to know our space and the...
Other actions in Callao City Lights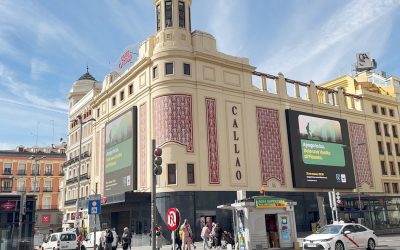 MARCH 2023Actions on our screensCALLAO CITY LIGHTS WITH EARTH HOUROnce again this year, Callao City Lights is joining Earth Hour, the largest global initiative in defence of the environment promoted...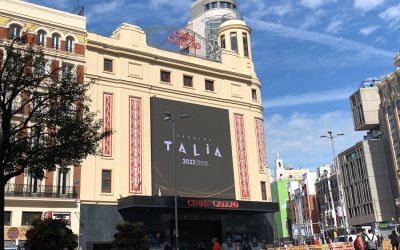 MARCH 2023 Actions on our screensCALLAO CITY LIGHTS COLLABORATES WITH THE TALÍA AWARDS  Callao City Lights is once again showing its support for the world of culture. We are collaborators of the...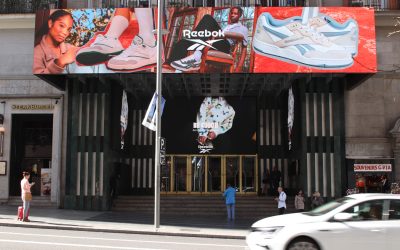 MARCH 2023 Actions on our screens  REEBOK PAYS TRIBUTE TO ITS MOST ICONIC TRAINERS AT CIRCUITO GRAN VÍA  'Act like you never left' is the claim chosen by Reebok  to advertise its most iconic...