NOVEMBER 2021
EVENTS IN OUR SPACE
LARGE CELEBRITY ATTENDANCE AT THE PREMIERE OF 'HOUSE OF GUCCI'.
Aristocrats, influencers and well-known faces from the world of film and television walked the red carpet at Cines Callao to attend the eagerly awaited premiere of 'The Gucci House'. The film, directed by Ridley Scott and starring Lady Gaga and Adam Drives, tells the story of the murder of Maurizio Gucci, heir grandson of the founder of the famous Italian luxury brand.
Eugenia Martínez de Irujo, Carmen Lomana, Laura Escanes, María Pombo, Alaska y Mario, Anita Matamoros, Jaydy Mitchel, Boris Izaguirre, Paco León, Sandra Gago, Paula Ordovás, Rocío Osorno, Emma Suárez, Anna Ferrer Padilla, Sandra Barneda, Jedet and Pelayo Díaz were just some of the celebrities who attended the event.
The film's cast includes other Hollywood stars such as Jared Leto, Jeremy Irons, Jack Huston, Salma Hayek and Al Pacino.
Other events in Callao City Lights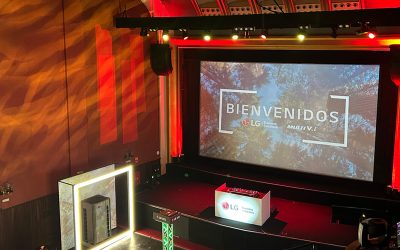 MAY 2023 EVENTS IN OUR SPACE   LG CHOOSES CALLAO TO PRESENT ITS NEW AIR CONDITIONING SYSTEM WITH IA    Callao City Lights was the venue chosen by LG to present Multi V i, its new air-conditioning...
Other actions in Callao City Lights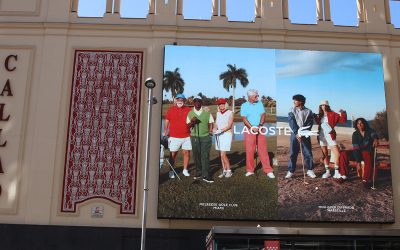 MAY 2023 Actions in our screens LACOSTE SHOWS 'IMPOSSIBLE ENCOUNTERS' AT CALLAO CITY LIGHTS  To celebrate its 90th anniversary, Lacoste has launched a new campaign 'Impossible encounters' at Callao...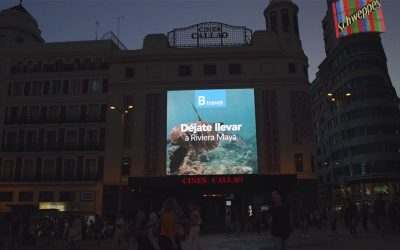 MAY 2023 Actions in our screens B TRAVEL BRAND BRINGS THE RIVIERA MAYA TO THE GRAN VIA IN MADRID  Riviera Maya comes to the centre of Madrid thanks to Circuito Gran Vía and B Travel Brand. A...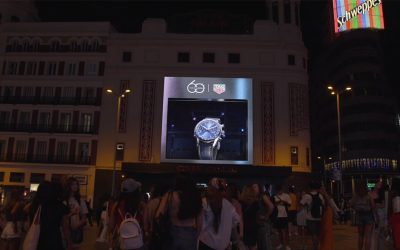 MAY 2023 Actions in our screens CIRCUITO GRAN VÍA, SHOWCASE OF PREMIUM AND LUXURY BRANDS IN MADRID  Madrid's Gran Vía is the city's new golden mile thanks to Circuito Gran Vía, where more and more...