HEALTH & SAFETY MEASURES COVID
At Callao City Lights we ensure compliance with COVID 19 regulations and to do so we need the collaboration of all the professionals who organize events at our venue. These are the measures we have implemented to guarantee everyone's safety.
1) We have specific COVID-19 signage throughout the space and on the access stairs:
Differentiated and marked entry and exit flows
Independent ascending and descending stairs
Maximum capacity in rooms and bathrooms
Marked safety distance in the bar queues and access to the rooms
Hand washing guide
2) We have hydroalcoholic gel dispensers available for customers and workers. As well as drying mats at the access door.
3) We have a digitalization that collects more than 25 screens distributed by the venue in flow areas. Prepared to launch content such as; branding, health and safety indications, video signage or several of the above.
4) We work with the maximum capacity established by current regulations.
5) We supervise in detail the production and COVID protocols implemented in the events we host. Placing safety, as we have always done, first.
6) We have implemented a plan of action and disinfection with virucidal products authorised and registered by the Health Ministry that are effective against the virus in accordance with the UNE EN 14476 standard.
7) We clean and ventilate the venue daily during the hours prior to opening or set ups. In addition, our rooms have direct access to the outside, making the cleaning protocols even more secure.
8) The use of a mask is must at all times except for eating or drinking, in which case the safety distance between attendees is guaranteed and required.
We study and implement all possible protocols in order to guarantee the health of our clients and workers at all times.
Other events in Callao City Lights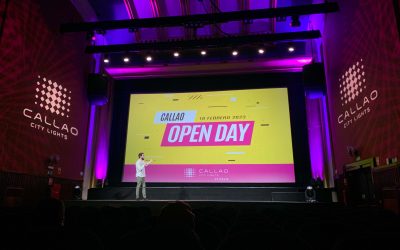 FEBRUARY 2023 EVENTS IN OUR SPACE   SUCCESSFUL OPEN DAY AT CALLAO CITY LIGHTSAround 40 people from the events sector attended the first Callao City Lights open day to get to know our space and the...
Other actions in Callao City Lights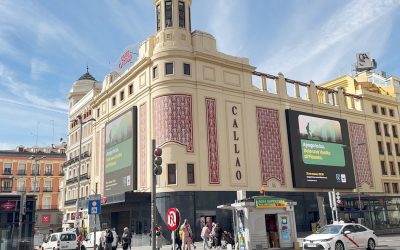 MARCH 2023Actions on our screensCALLAO CITY LIGHTS WITH EARTH HOUROnce again this year, Callao City Lights is joining Earth Hour, the largest global initiative in defence of the environment promoted...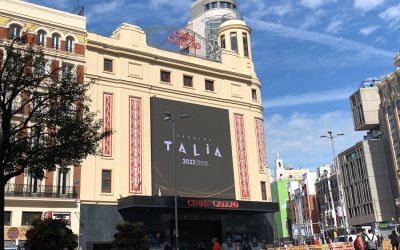 MARCH 2023 Actions on our screensCALLAO CITY LIGHTS COLLABORATES WITH THE TALÍA AWARDS  Callao City Lights is once again showing its support for the world of culture. We are collaborators of the...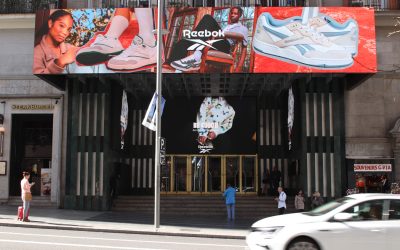 MARCH 2023 Actions on our screens  REEBOK PAYS TRIBUTE TO ITS MOST ICONIC TRAINERS AT CIRCUITO GRAN VÍA  'Act like you never left' is the claim chosen by Reebok  to advertise its most iconic...