MARCH 2022
EVENTS IN OUR SPACE
GRAND PREMIERE OF 'TOP GUN MAVERICK' AT CALLAO CINEMAS
Movie night at Callao Cinemas. With the help of Paramount Pictures and Tony Aguilar as master of ceremonies, last May 19 our theaters hosted the premiere of 'Top Gun Maverick', the sequel to the hit movie starring Tom Cruise that 36 years ago filled theaters around the world.
The event was not to be missed by a multitude of fans and many well-known faces and personalities who attended the preview at Cines Callao. Among them, María Jesús Ruiz, Cristina Cifuentes, Amistades Peligrosas, Carla Barber, Belén Écija, Oriana Marzoli, Miriam Saavedra, Marta Riesco, Lydia Torrent and Elsa Anka or the singers Natalia and Roko, as well as figures from the administration, such as the councilor of the Central District of the Madrid City Council, José Fernández, and the general coordinator of Economy, Commerce, Consumption and Partnership of the corporation, Pedro González. Accompanied by an entourage of pilots dressed in the style of the main characters of the movie, Tony Aguilar was in charge of conducting the event, encouraging the fans and welcoming the guests. All of this was accompanied by a music show by a DJ, which included the Lady Gaga song that serves as the soundtrack to the film. The public in the square and its surroundings could enjoy all this thanks to the projection on our outdoor screens of everything that happened on the red carpet. Both the posing of the guests at the photocall installed at the entrance as well as the interviews and, of course, the trailer of the film.
Other events in Callao City Lights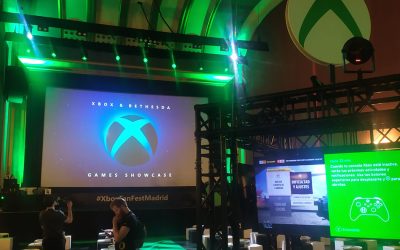 JUNE 2022EVENTS IN OUR SPACECALLAO HOSTS THE XBOX FAN FEST IN MADRID THE GREAT EUROPEAN FESTIVAL FOR VIDEOGAME FANS More than a hundred people gathered on 12 June at the Xbox Fan Fest in Madrid, the...
Other actions in Callao City Lights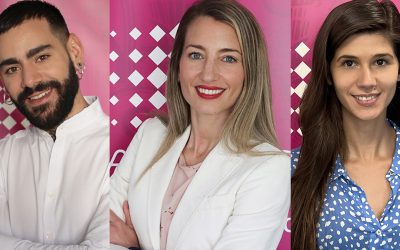 JUNIO 2022 CCL IN THE MEDIA CALLAO CITY LIGHTS STRENGTHENS ITS TEAM With the incorporation of Isabel Rodriguez, as event manager, Miguel Domingo, in marketing, and Laura Rodriguez, in the...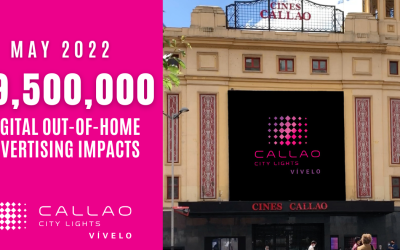 APRIL 2022 Actions on our screens MAY 2022: MORE THAN 19.5 MILLION IMPACTS, CALLAO CITY LIGHTS SCREENS CONTINUE TO BE THE STAR OF THE GRAN VÍA The screens of the Callao cinemas continue to be the...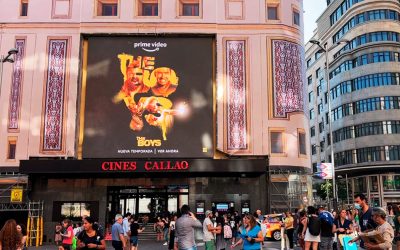 JUNE 2022 Actions on our Screens PRIME VIDEO ADVERTISING DOMINATION FOR THE NEW SEASON OF 'THE BOYS' Callao City Lights has participated with other screens in the advertising domination action that...