NOVEMBER 2019
OUR PREMIERES
 'FOODIE LOVE' PREMIERE, THANKS TO HBO SPAIN AND ISABEL COIXET
HBO Spain chose us to celebrate the premiere of 'Foodie Love', the first series by Isabel Coixet and one of the first Spanish fictions on the media content platform. Those attending the preview enjoyed the first three chapters of this magnificent story about love and food, starring Laia Costa and Guillermo Pfening. The Catalan director and a good part of the cast did not miss the event, along with many well-known faces from the world of culture.
Other premieres at Callao City Lights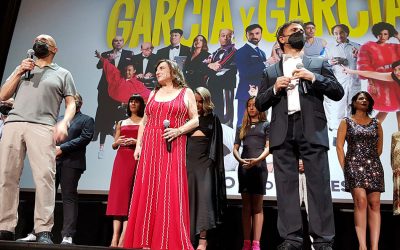 AUGUST 2021 OUR PREMIERES  THE OUTDOOR PHOTOCALL RETURNS WITH THE PREMIERE OF 'GARCÍA Y GARCÍA'.   Finally we could return to the outdoor photocall, since the pandemic began a year and a half ago....