MAY 2022
EVENTS IN OUR SPACE
CINES CALLAO WELCOMES THE STARS OF STRANGER THINGS
The Callao square is once again buzzing with previews. This time, some of the stars of the acclaimed
Netflix
series
Stranger Things
revolutionized the square, on the occasion of the premiere of its fourth and penultimate season.
Hundreds of fans flocked to the doors of the Callao Cinemas to welcome Natalia Dyer and Charlie Heaton.
She plays Nancy Wheeler (sister of the main character) and he plays Jonathan Byers, the shy and shy neighbor of both, a couple in the series and also in real life.
In addition, many other famous faces walked the red carpet of the event. From Paula Echevarría and Jordi Cruz to Marta Pombo and Rocío Osorno, among other guests.
All of them posed at the photocall placed at the entrance before entering the Stranger Things world recreated in the different spaces of the cinema and accessed through a crack similar to the one that in the series leads to the parallel underworld inhabited by the entity that disturbs all the characters.
Guests were able to visit the attic of the house of one of the main characters, full of junk and old furniture, before entering room 1; the clandestine government laboratory full of monitors and computers, at the entrance to room 2, and the 80s-style video game room, with several Arcade-type machines, in the ambiguous area, where a stand was also set up with clothing from Quicksilver, sponsor of the event. A masterful exercise of decoration and personalization of the space that surprised all attendees.
The presentation was carried out in parallel in the two rooms by Andrea Compton, influencer and content creator expert in series/movies, who also interviewed the two protagonists before accessing the event.
The new installment of the series can be seen from May 27th on Netflix.
Other events in Callao City Lights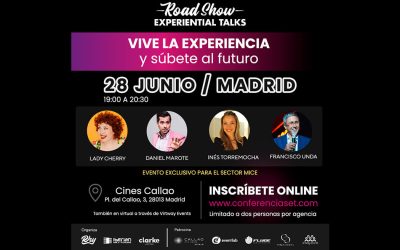 JUNE 2022EVENTS IN OUR SPACECALLAO CITY LIGHTS, ESCENARIO DE ET ROAD SHOW ESPAÑA Daniel Marote, Lady Cherry, Inés Torremocha and Francisco Unda will be the speakers at ET Road Show España 2022, an...
Other actions in Callao City Lights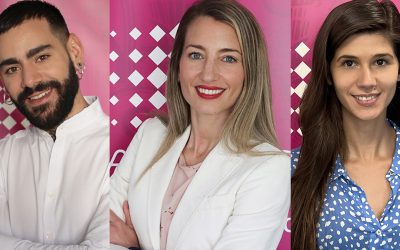 JUNIO 2022 CCL IN THE MEDIA CALLAO CITY LIGHTS STRENGTHENS ITS TEAM With the incorporation of Isabel Rodriguez, as event manager, Miguel Domingo, in marketing, and Laura Rodriguez, in the...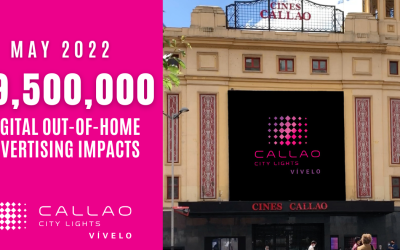 APRIL 2022 Actions on our screens MAY 2022: MORE THAN 19.5 MILLION IMPACTS, CALLAO CITY LIGHTS SCREENS CONTINUE TO BE THE STAR OF THE GRAN VÍA The screens of the Callao cinemas continue to be the...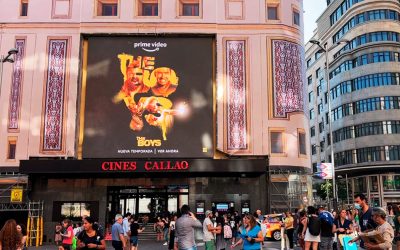 JUNE 2022 Actions on our Screens PRIME VIDEO ADVERTISING DOMINATION FOR THE NEW SEASON OF 'THE BOYS' Callao City Lights has participated with other screens in the advertising domination action that...