FEBRUARY 2020
OUR PREMIERES
CALLAO HOSTS THE PREMIERE OF 'BAJO EL MISMO TECHO'
A luxury premiere for Juana Macias' new comedy, which was attended by its two main characters, the actress and comedian Silvia Abril and the actor Jordi Sanchez ("La que se avecina", "Señor, dame paciencia"), and a large part of the film's artistic and technical team. Co-produced by Sony Pictures International and FeelGoodMedia, the film tells the story of a couple who are living their worst nightmare by not being able to get a divorce because of the mortgage that binds them together.
Other premieres at Callao City Lights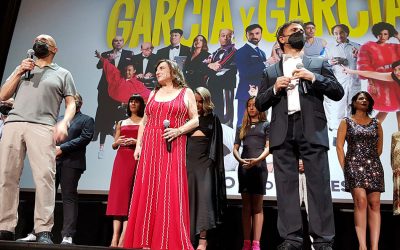 AUGUST 2021 OUR PREMIERES  THE OUTDOOR PHOTOCALL RETURNS WITH THE PREMIERE OF 'GARCÍA Y GARCÍA'.   Finally we could return to the outdoor photocall, since the pandemic began a year and a half ago....