OCTOBER 2022
EVENTS IN OUR SPACE
C.TANGANA PREMIERES HIS FIRST FILM AS AN ACTOR IN CALLAO CINEMAS
Full house at Callao Cinemas. The premiere of C. Tangana's first film as an actor was not to be missed. The popular singer is one of the protagonists of 'Un año, una noche', directed by Isaki Lacuesta, which will be released in theaters on October 21.
Accompanied by the director and the rest of the crew, the artist became the center of attention upon his arrival at Cines Callao. There he posed at the photocall placed at the entrance next to Alba Guilera, Natalia de Molina and Nahuel Pérez Biscayart, his co-stars. Many other well-known faces accompanied the singer in his debut on the big screen. Claudia García, Greta Fernández, Luis Larrodera, Susana Abaitua, Anabel Hernández and Manuel Velasco, were some of the actors who wanted to be with the artist from Madrid that day. Also his girlfriend, the Chilean photographer Rocío Aguirre.
The film tells the story of Ramón and Céline, a young couple who meet at the Bataclan venue in Paris on the night of November 13, 2015. During the terrorist assault, they both manage, each on their own, to get into the musicians' dressing room and take refuge there. When they come out, they are no longer the same. And they don't know if they can be again…
One year, one night' is a film adaptation of the book "Peace, love and Death metal", by Ramon Gonzalez, survivor of the terrorist attack on the Bataclan concert hall in Paris.
Other events in Callao City Lights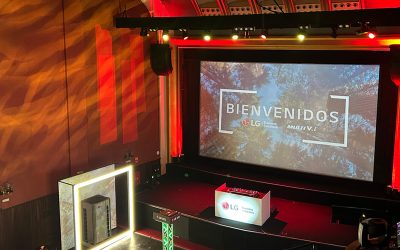 MAY 2023 EVENTS IN OUR SPACE   LG CHOOSES CALLAO TO PRESENT ITS NEW AIR CONDITIONING SYSTEM WITH IA    Callao City Lights was the venue chosen by LG to present Multi V i, its new air-conditioning...
Other actions in Callao City Lights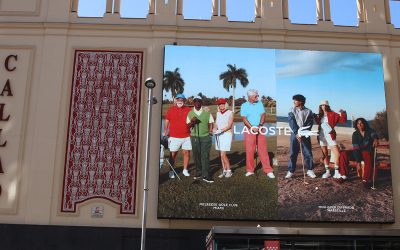 MAY 2023 Actions in our screens LACOSTE SHOWS 'IMPOSSIBLE ENCOUNTERS' AT CALLAO CITY LIGHTS  To celebrate its 90th anniversary, Lacoste has launched a new campaign 'Impossible encounters' at Callao...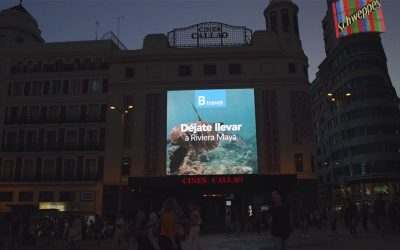 MAY 2023 Actions in our screens B TRAVEL BRAND BRINGS THE RIVIERA MAYA TO THE GRAN VIA IN MADRID  Riviera Maya comes to the centre of Madrid thanks to Circuito Gran Vía and B Travel Brand. A...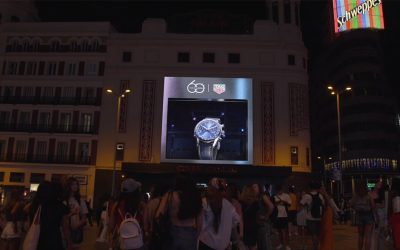 MAY 2023 Actions in our screens CIRCUITO GRAN VÍA, SHOWCASE OF PREMIUM AND LUXURY BRANDS IN MADRID  Madrid's Gran Vía is the city's new golden mile thanks to Circuito Gran Vía, where more and more...