JANUARY 2022
EVENTS IN OUR SPACE
BIG NIGHT OF 'RAPHAELISMO' IN CALLAO CINEMAS
Movistar + chose Cines Callao to present the documentary series 'Raphaelismo'. An intimate portrait of the artist, with unpublished audiovisual material, making it the first and only documentary with the direct involvement of Raphael himself, his family, RLM and Universal Music Spain.
The performance of several of the popular artist's songs by a cellist enlivened the crowded photocall at the entrance to the cinemas. At the same time, some sequences from the trailer of the documentary were projected on the outdoor screens. Hundreds of spectators who came to Callao to see Raphael's arrival enjoyed the staging.
The presentation of the documentary included a performance of a fragment of 'Mi gran noche' by the protagonist, which was chanted by the lively audience present in the hall. Nearly 600 spectators gave the artist a long standing ovation at the end of the screening.
Raphaelismo' is an ambitious project created and directed by Charlie Arnaiz and Alberto Ortega of Dadá Films & Entertainment, nominated for a Goya for 'Anatomía de un Dandy' (2020). Made up of four episodes, it is an original Movistar+ documentary series in collaboration with Dadá Films & Entertainment and Universal Music Spain.
Other events in Callao City Lights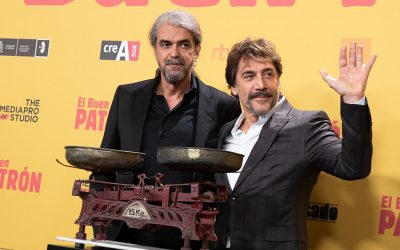 APRIL 2022 EVENTS IN OUR SPACE IPMARK MAGAZINE AND CALLAO CITY LIGHTS HOLD A COLLOQUIUM WITH EVENT AGENCIES AT THE CALLAO CINEMASWith the aim of assessing the current state of the events industry,...
Other actions in Callao City Lights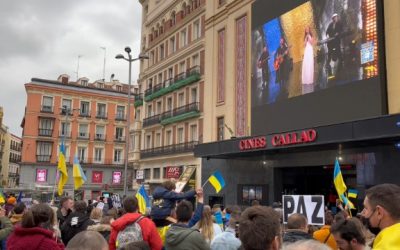 MAY 2022 Actions on our Screens The exoticism of Morocco comes to Callao square Thanks to a 3D campaign on the screens of Callao City Lights La Oficina Nacional de Turismo de Marruecos  has launched...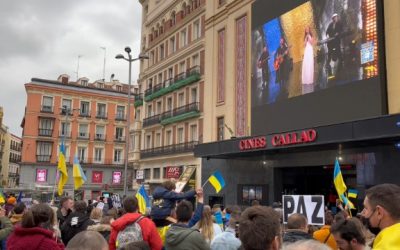 ABRIL 2022 Acciones en nuestras Pantallas Impactante campaña con motivo del Mutua Madrid Open 2022 Bajo el lema 'Ven a la fiesta del tenis', Mutua Madrid Open ha iniciado una llamativa campaña en...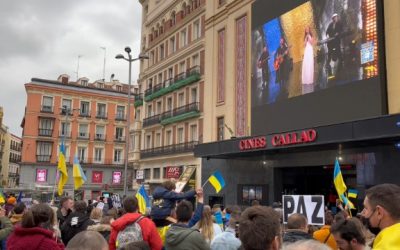 MARCH 2022 Actions on our Screens CALLAO CITY LIGHTS BROADCASTS LIVE THE CONCERT 'SAVE UKRAINE: #STOPWAR' Held in Warsaw, this charity event was broadcast in more than 20 countries and was attended...