FEBRUARY 2023
CCL IN THE MEDIA
CALLAO CITY LIGHTS SCREENS HEADLINING ABC ADVERTISING SPECIAL
The Callao City Lights screens headed the innovation special of the ABC newspaper this February, where we can see the statements of our commercial director Gorka Pagazaurtundua; "3D will continue to triumph and we will see more and more actions linked to the digital world, especially to social networks and gaming, where the user is the protagonist, which helps to increase their emotional connection with the brand. With more ecological supports that take care of the environment".
Gorka Pagazaurtundua highlights how "many of the trends that are being developed on an international level are replicated in Spain. Some of them have been on the market for some time, but were paralysed until recently by the pandemic, and now they are being reactivated".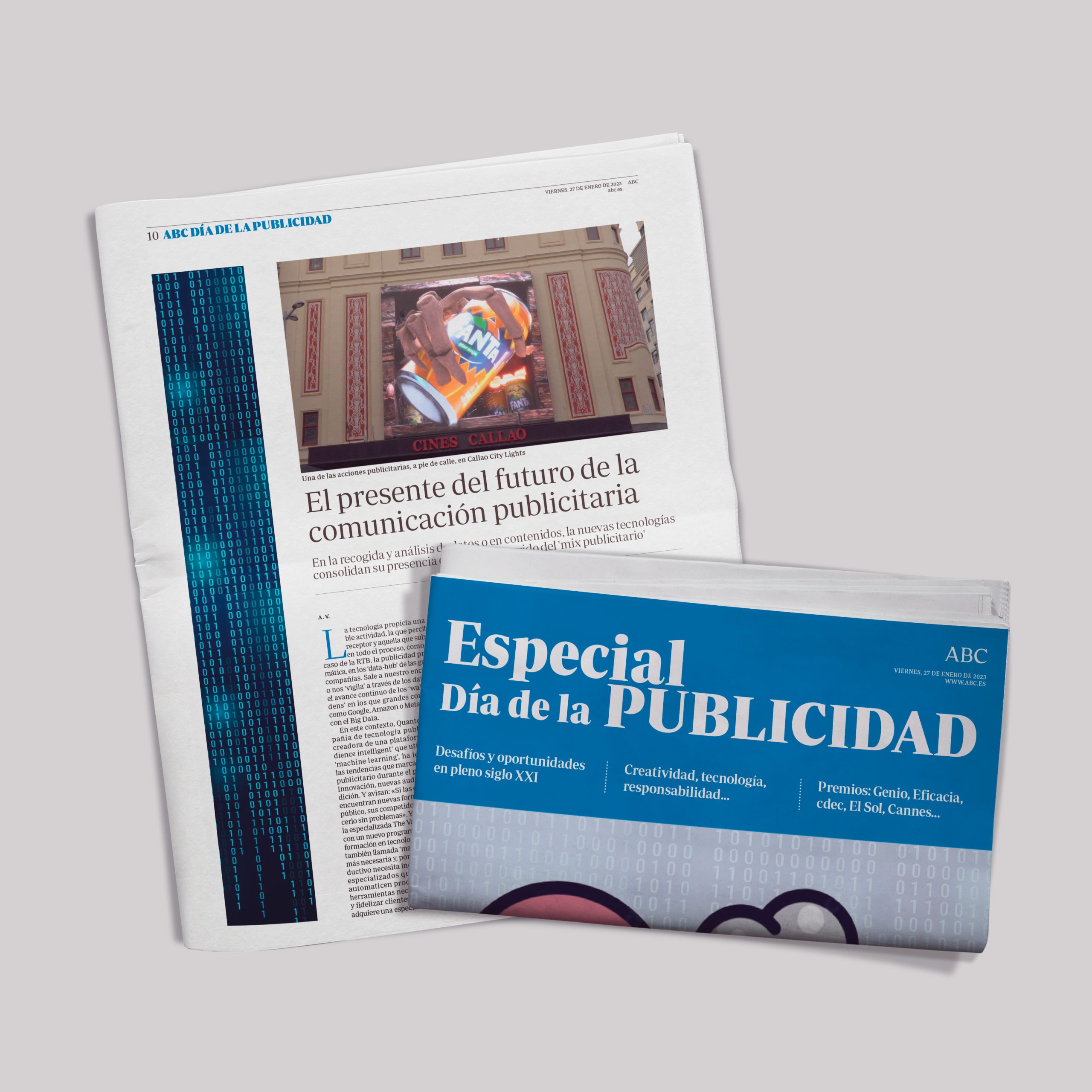 Other events in Callao City Lights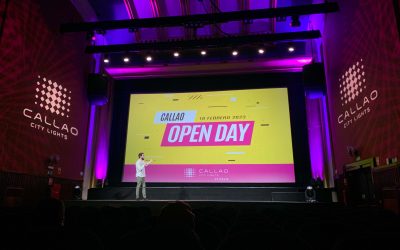 FEBRUARY 2023 EVENTS IN OUR SPACE   SUCCESSFUL OPEN DAY AT CALLAO CITY LIGHTSAround 40 people from the events sector attended the first Callao City Lights open day to get to know our space and the...
Other actions in Callao City Lights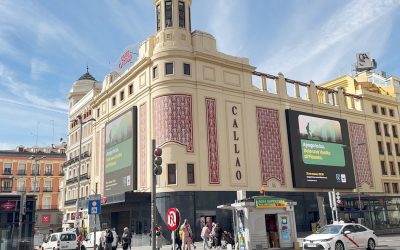 MARCH 2023Actions on our screensCALLAO CITY LIGHTS WITH EARTH HOUROnce again this year, Callao City Lights is joining Earth Hour, the largest global initiative in defence of the environment promoted...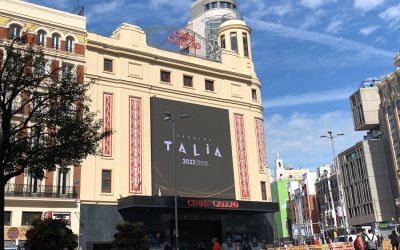 MARCH 2023 Actions on our screensCALLAO CITY LIGHTS COLLABORATES WITH THE TALÍA AWARDS  Callao City Lights is once again showing its support for the world of culture. We are collaborators of the...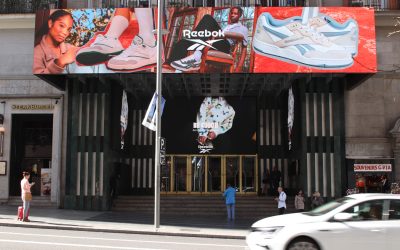 MARCH 2023 Actions on our screens  REEBOK PAYS TRIBUTE TO ITS MOST ICONIC TRAINERS AT CIRCUITO GRAN VÍA  'Act like you never left' is the claim chosen by Reebok  to advertise its most iconic...