SEPTEMBER 2020
Callao City Arts
ZIQIAN LIU AND JUAN DELCAN, PROTAGONISTS IN SEPTEMBER AT CALLAO CITY ARTS
Callao City Arts, the artistic program developed with the Cultura Inquieta collaboration, presents this month as its guests to the Chinese photographer Ziqian Liu and the video artist Juan Delcan. Our screens will show a sample of their work throughout the month of September.
Ziqian Liu is a freelance photographer from China. Her self-portraits, where she plays with flowers, food and everyday objects, immerse the viewer in fascinating compositions that invite the viewers to look closely at every detail. 
Ziqian studied in London and Sydney, and she was also graduated with an specialization in communication management.
At first, photography was simply a way of recording his life. But as time passed and she began to take more and more photographs, the depth and potential of the environment opened up to her as a way of making a living.
Human-looking matches
The visual artist from Spain Juan Delcan, accompanies us this month with an exhibition of his work, featuring several matches with a human appearance.
He studied architecture in Spain, but ended up working in advertising. From his studio, Ostra-Delta, he launched the identity of channels such as Telemadrid, Canal Nou, TVE1 and La 2, France 2… He later worked in several agencies in the United States, where he remains based.
Also known for his facet as a video game designer (La abadía del crimen), one of his video artist's works, a match that comes out of a line to prevent the fire from continuing to spread, went viral during the lockdown caused by COVID 19 because it perfectly reflects the best way to break the chain of the virus transmission.
Other events in Callao City Lights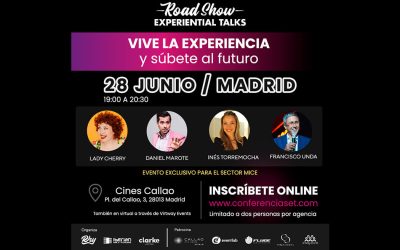 JUNE 2022EVENTS IN OUR SPACECALLAO CITY LIGHTS, ESCENARIO DE ET ROAD SHOW ESPAÑA Daniel Marote, Lady Cherry, Inés Torremocha and Francisco Unda will be the speakers at ET Road Show España 2022, an...
Other actions in Callao City Lights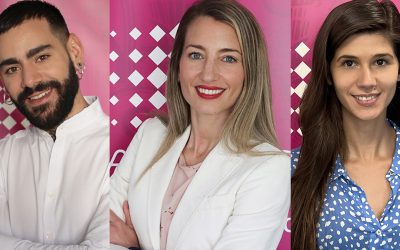 JUNIO 2022 CCL IN THE MEDIA CALLAO CITY LIGHTS STRENGTHENS ITS TEAM With the incorporation of Isabel Rodriguez, as event manager, Miguel Domingo, in marketing, and Laura Rodriguez, in the...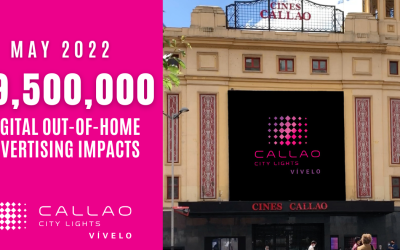 APRIL 2022 Actions on our screens MAY 2022: MORE THAN 19.5 MILLION IMPACTS, CALLAO CITY LIGHTS SCREENS CONTINUE TO BE THE STAR OF THE GRAN VÍA The screens of the Callao cinemas continue to be the...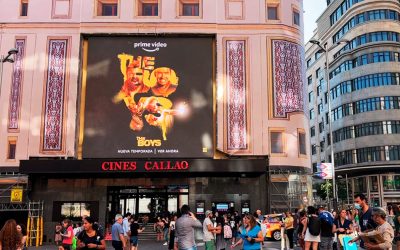 JUNE 2022 Actions on our Screens PRIME VIDEO ADVERTISING DOMINATION FOR THE NEW SEASON OF 'THE BOYS' Callao City Lights has participated with other screens in the advertising domination action that...