FEBRUARY 2022
Callao City Arts
WINTER LANDSCAPES AND GEOMETRIC SHAPES COME TO CALLAO CITY ARTS
Callao City Arts, the artistic project of
Cultura Inquieta
and Callao City Lights, brings this February to our out-of-home screens an exhibition of the work of photographer
Henri Prestes
and video artist 
James Owen
.
Winter landscapes surrounded by fog. Cold dawns and night scenes that transport us to the world of dreams… or nightmares. Prestes pursues the light of dawn or dusk to capture the melancholy of ignored landscapes, of their forgotten spaces. A reality that shakes many rural areas condemned to isolation and disappearance.
Movement is the protagonist of James Owen's creations, whether on the human face or in curious geometric objects that twist in a hypnotic and repetitive way. The California-based British artist and designer spent over ten years creating iconic content for the world's leading brands and agencies. He is now very much focused on long-term projects linked to the world of craft and art.
Other events in Callao City Lights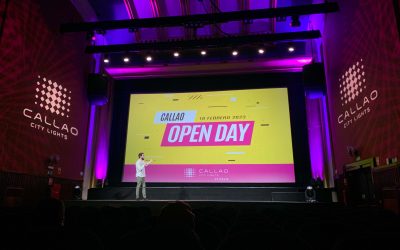 FEBRUARY 2023 EVENTS IN OUR SPACE   SUCCESSFUL OPEN DAY AT CALLAO CITY LIGHTSAround 40 people from the events sector attended the first Callao City Lights open day to get to know our space and the...
Other actions in Callao City Lights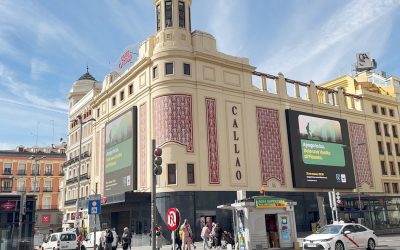 MARCH 2023Actions on our screensCALLAO CITY LIGHTS WITH EARTH HOUROnce again this year, Callao City Lights is joining Earth Hour, the largest global initiative in defence of the environment promoted...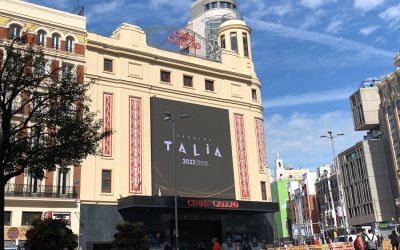 MARCH 2023 Actions on our screensCALLAO CITY LIGHTS COLLABORATES WITH THE TALÍA AWARDS  Callao City Lights is once again showing its support for the world of culture. We are collaborators of the...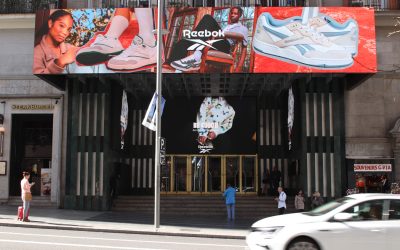 MARCH 2023 Actions on our screens  REEBOK PAYS TRIBUTE TO ITS MOST ICONIC TRAINERS AT CIRCUITO GRAN VÍA  'Act like you never left' is the claim chosen by Reebok  to advertise its most iconic...