JULY 2021
Callao City Arts
SUNSETS, MOONSETS AND HYPNOTIC GEOMETRIC FIGURES, IN CALLAO CITY LIGHTS
Photographer Matías Alonso Revelli and video artist Arben Vllasaliu are the protagonists of the month of July in Callao City Arts, the artistic programme of Cultura Inquieta and Callao City Lights. A sample of his work can be seen over the next few weeks on the outdoor screens of the Callao Cinemas.
Matías Alonso Rivelli is a young, self-taught Argentinean photographer whose work has attracted international attention. His striking sunsets and moonsets that we will see in Callao City Lights are only part of his work, in which he also captures aerial and terrestrial landscapes with a very personal stamp.
Arben Vllasaliu is a visual artist and 3D designer who has become popular for his engaging and hypnotic video animations. Images in which figures of different textures and colours captivate the viewer by their sequential and repetitive movements. Of Kosovar origin and based in Switzerland, Villasaliu has exhibited his work on the screens of Times Square in New York and this month he will do so on the screens of Callao City Lights, in the heart of Madrid.
Other events in Callao City Lights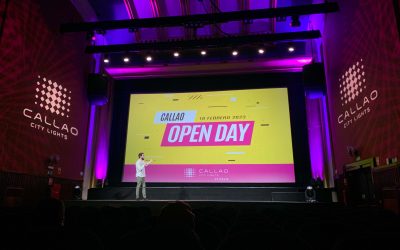 FEBRUARY 2023 EVENTS IN OUR SPACE   SUCCESSFUL OPEN DAY AT CALLAO CITY LIGHTSAround 40 people from the events sector attended the first Callao City Lights open day to get to know our space and the...
Other actions in Callao City Lights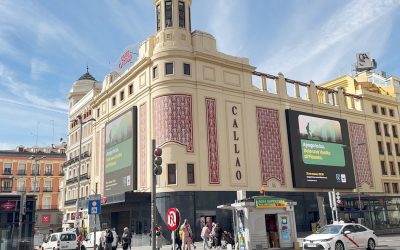 MARCH 2023Actions on our screensCALLAO CITY LIGHTS WITH EARTH HOUROnce again this year, Callao City Lights is joining Earth Hour, the largest global initiative in defence of the environment promoted...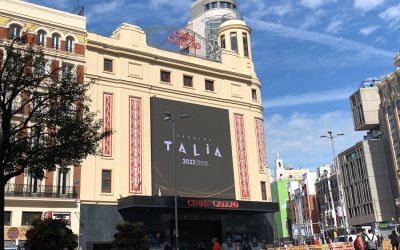 MARCH 2023 Actions on our screensCALLAO CITY LIGHTS COLLABORATES WITH THE TALÍA AWARDS  Callao City Lights is once again showing its support for the world of culture. We are collaborators of the...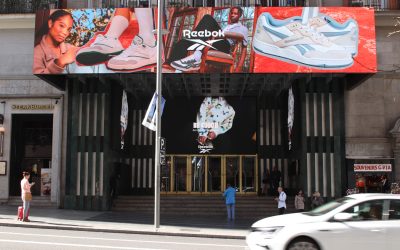 MARCH 2023 Actions on our screens  REEBOK PAYS TRIBUTE TO ITS MOST ICONIC TRAINERS AT CIRCUITO GRAN VÍA  'Act like you never left' is the claim chosen by Reebok  to advertise its most iconic...