JULY 2021
Callao City Arts
SUNSETS, MOONSETS AND HYPNOTIC GEOMETRIC FIGURES, IN CALLAO CITY LIGHTS
Photographer Matías Alonso Revelli and video artist Arben Vllasaliu are the protagonists of the month of July in Callao City Arts, the artistic programme of Cultura Inquieta and Callao City Lights. A sample of his work can be seen over the next few weeks on the outdoor screens of the Callao Cinemas.
Matías Alonso Rivelli is a young, self-taught Argentinean photographer whose work has attracted international attention. His striking sunsets and moonsets that we will see in Callao City Lights are only part of his work, in which he also captures aerial and terrestrial landscapes with a very personal stamp.
Arben Vllasaliu is a visual artist and 3D designer who has become popular for his engaging and hypnotic video animations. Images in which figures of different textures and colours captivate the viewer by their sequential and repetitive movements. Of Kosovar origin and based in Switzerland, Villasaliu has exhibited his work on the screens of Times Square in New York and this month he will do so on the screens of Callao City Lights, in the heart of Madrid.
Other events in Callao City Lights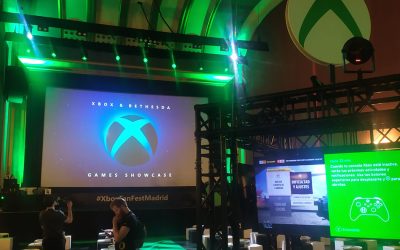 JUNE 2022EVENTS IN OUR SPACECALLAO HOSTS THE XBOX FAN FEST IN MADRID THE GREAT EUROPEAN FESTIVAL FOR VIDEOGAME FANS More than a hundred people gathered on 12 June at the Xbox Fan Fest in Madrid, the...
Other actions in Callao City Lights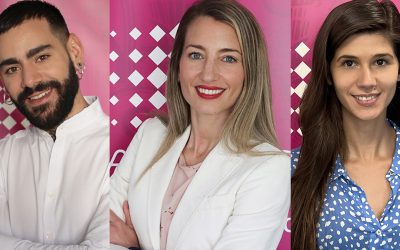 JUNIO 2022 CCL IN THE MEDIA CALLAO CITY LIGHTS STRENGTHENS ITS TEAM With the incorporation of Isabel Rodriguez, as event manager, Miguel Domingo, in marketing, and Laura Rodriguez, in the...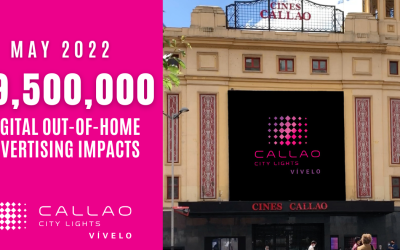 APRIL 2022 Actions on our screens MAY 2022: MORE THAN 19.5 MILLION IMPACTS, CALLAO CITY LIGHTS SCREENS CONTINUE TO BE THE STAR OF THE GRAN VÍA The screens of the Callao cinemas continue to be the...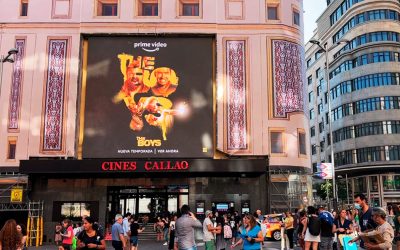 JUNE 2022 Actions on our Screens PRIME VIDEO ADVERTISING DOMINATION FOR THE NEW SEASON OF 'THE BOYS' Callao City Lights has participated with other screens in the advertising domination action that...