DECEMBER 2020
Actions on our Screens
VODAFONE, MRS. RUSHMORE AND YMEDIA MAKE THE FIRST 3D CAMPAIGN IN CALLAO CITY LIGHTS
Vodafone was the first advertiser to use the 3D technology of Callao City Lights screens in an advertising campaign. The telecommunications company has set up, with the help of the agency Mrs. Rushmore, an original action in which, simulating the effect of traditional crystal balls with snow, the Callao Cinemas' outdoor screens seem to shake to communicate in a very striking and notorious way the offer of the telecommunications company.
The viewer will be able to see how the screens apparently move to provoke the fall of the snow in a Christmas landscape; the details of the Vodafone offer (5G, unlimited data and high-speed fiber) will appear, in the foreground, overprinted in different snowflakes, and, finally, the screens will seem to turn on themselves to show the Vodafone logo.  
Under the slogan 'Only you who are a customer, you already have everything', the campaign started last December 22nd. Produced and executed by BCN Visuals, the action has been managed by Ymedia / Posterscope.
Other events in Callao City Lights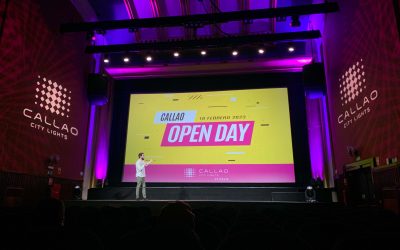 FEBRUARY 2023 EVENTS IN OUR SPACE   SUCCESSFUL OPEN DAY AT CALLAO CITY LIGHTSAround 40 people from the events sector attended the first Callao City Lights open day to get to know our space and the...
Other actions in Callao City Lights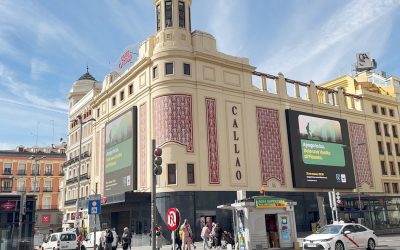 MARCH 2023Actions on our screensCALLAO CITY LIGHTS WITH EARTH HOUROnce again this year, Callao City Lights is joining Earth Hour, the largest global initiative in defence of the environment promoted...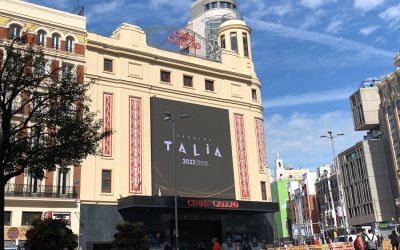 MARCH 2023 Actions on our screensCALLAO CITY LIGHTS COLLABORATES WITH THE TALÍA AWARDS  Callao City Lights is once again showing its support for the world of culture. We are collaborators of the...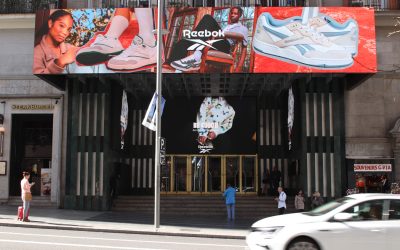 MARCH 2023 Actions on our screens  REEBOK PAYS TRIBUTE TO ITS MOST ICONIC TRAINERS AT CIRCUITO GRAN VÍA  'Act like you never left' is the claim chosen by Reebok  to advertise its most iconic...