FEBRUARY 2018
Actions on our screens
TELEMADRID CELEBRATED VALENTINE'S DAY AT CINES CALLAO
For Valentine's Day, last 14 February, the show "En Boca de Todos," broadcast by Telemadrid, wanted to pay tribute to lovebirds with a direct connection from Callao Square. At the square, Paquita and Pedro could see emotional footage of their great love story on our big screen. A relationship that has lasted for over 60 years, that they wanted to share with the audience in the square and the show's viewers.
Other premieres at Callao City Lights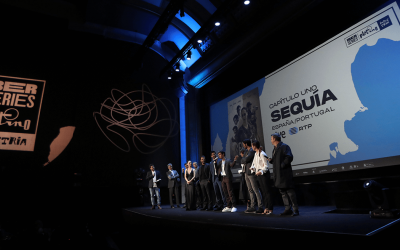 SEPTEMBER 2021 EVENTS IN OUR SPACE  CALLAO CINEMAS, STAGE OF THE I EDITION OF IBERSERIES PLATINO INDUSTRIA    The Callao Cinemas  were one of the venues chosen to celebrate the first edition of the...