MARCH 2023
Actions on our screens
REEBOK PAYS TRIBUTE TO ITS MOST ICONIC TRAINERS AT CIRCUITO GRAN VÍA
'Act like you never left' is the claim chosen by Reebok  to advertise its most iconic trainers, the Reebok BB4000 II. The sportswear brand has chosen the screens of Circuito Gran Vía to remind us that classics never go out of fashion. And this 80s and 90s symbol is back in vogue, because it never really went out of fashion.
The iconic basketball shoe has undergone many evolutions since the 80s. Straddling the line between sport and life style, its versatility is what has made it stand the test of time and fashion. This action can be seen on the screens of Cines Callao and the Lope de Vega, Coliseum and Rialto theatres until 19 March and has been managed in the media by Mediacom.
Other events in Callao City Lights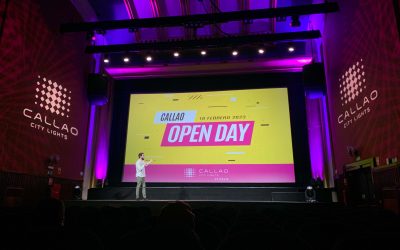 FEBRUARY 2023 EVENTS IN OUR SPACE   SUCCESSFUL OPEN DAY AT CALLAO CITY LIGHTSAround 40 people from the events sector attended the first Callao City Lights open day to get to know our space and the...
Other actions in Callao City Lights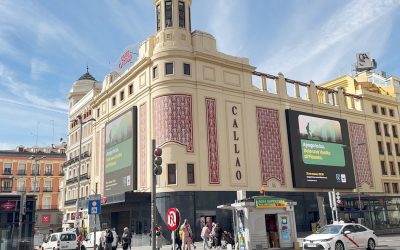 MARCH 2023Actions on our screensCALLAO CITY LIGHTS WITH EARTH HOUROnce again this year, Callao City Lights is joining Earth Hour, the largest global initiative in defence of the environment promoted...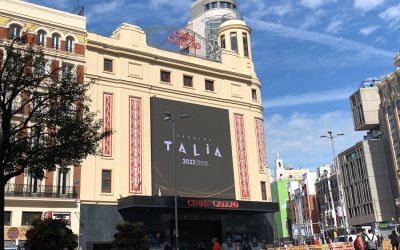 MARCH 2023 Actions on our screensCALLAO CITY LIGHTS COLLABORATES WITH THE TALÍA AWARDS  Callao City Lights is once again showing its support for the world of culture. We are collaborators of the...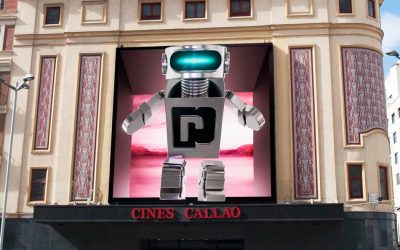 SEPTEMBER 2021 Actions on our Screens  PHANTOM THE FIRST CONNECTED PERFUME IS PRESENTED IN 3D AT CALLAO CITY LIGHTS  Phantom, the new fragrance for men by Paco Rabanne, is presented on the screens...