JUNE 2022
Actions on our Screens
PRIME VIDEO ADVERTISING DOMINATION FOR THE NEW SEASON OF 'THE BOYS'
Callao City Lights has participated with other screens in the advertising domination action that Prime Vídeo carried out for the premiere of the third season of 'The Boys'. The piece, which featured different creatives on the different screens involved, was broadcast exclusively for two hours on 3 June.
Based on the comic of the same name by Garth Ennis and Darick Robertson, 'The Boys' narrates the adventures of the eponymous team of vigilantes in their fight against various individuals with superpowers who abuse their abilities. ______________ Legal notice: Callao City Lights participates in these actions with its two screens on the façades of the Callao Cinemas. The square is dressed up as an advertiser with the participation of the screens of other outdoor advertising companies.
Other events in Callao City Lights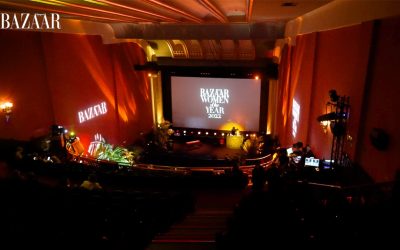 NOVEMBER 2022 EVENTS IN OUR SPACE  HARPER`S BAZAAR CHOOSES CALLAO FOR WOMEN OF THE YEAR AWARDS A night of luxury and glamour at Cines Callao. More than 250 guests attended the gala of the first...
Other actions in Callao City Lights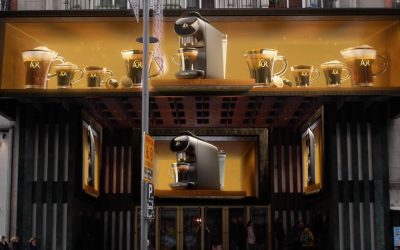 OCTOBER 2022 Actions on our Screens  L'OR FILLS THE GRAND VIA CIRCUIT SCREENS WITH COFFEE    A L'OR capsule protrudes from the screen and is enveloped by a swirl of golden powder and coffee beans,...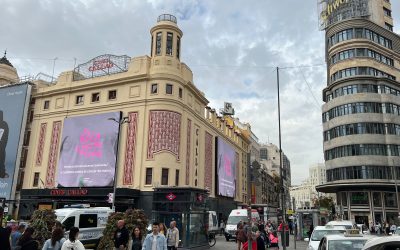 OCTOBER 2022Actions on our ScreensTHE SPANISH ASSOCIATION AGAINST CANCER COMMEMORATES IN CALLAO THE DAY AGAINST MOM'S CANCEROn the occasion of the International Day of the Fight against Breast...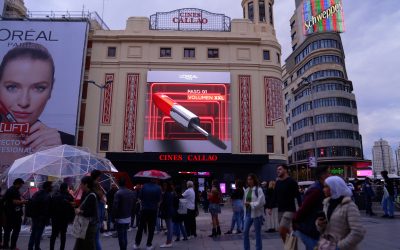 OCTOBER 2022 Actions on our screens  L'ORÉAL PARIS TURNS CALLAO SQUARE INTO A SPECTACULAR BEAUTY SALON   L'Oréal Paris has carried out with the collaboration of Callao City Lights a striking action...