SEPTEMBER 2021
Actions on our Screens
PHANTOM THE FIRST CONNECTED PERFUME IS PRESENTED IN 3D AT CALLAO CITY LIGHTS
Phantom, the new fragrance for men by Paco Rabanne, is presented on the screens of Callao City Lights with an original 3D action that will surprise the public in the square. The peculiar bottle, which looks like a robot, comes to life to greet the city of Madrid with a fun dance accompanied by several flying saucers that emerge from the screens.
A mise-en-scène designed to convey the optimism of this futuristic fragrance born of the encounter between luxury craftsmanship and new technology. Not surprisingly, this is the first connected perfume: just by bringing our smartphone close to the top of the bottle, we can enter the fascinating and disruptive Phantom universe.
The 3D action has been designed by BCN Visuals and planned by Starcom (Publicis Media).
Other events in Callao City Lights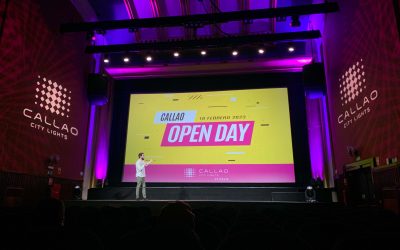 FEBRUARY 2023 EVENTS IN OUR SPACE   SUCCESSFUL OPEN DAY AT CALLAO CITY LIGHTSAround 40 people from the events sector attended the first Callao City Lights open day to get to know our space and the...
Other actions in Callao City Lights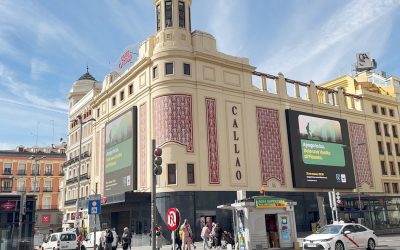 MARCH 2023Actions on our screensCALLAO CITY LIGHTS WITH EARTH HOUROnce again this year, Callao City Lights is joining Earth Hour, the largest global initiative in defence of the environment promoted...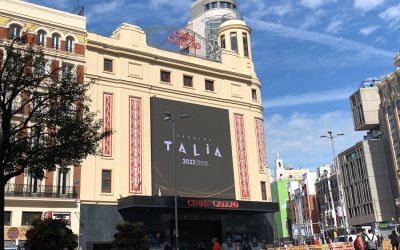 MARCH 2023 Actions on our screensCALLAO CITY LIGHTS COLLABORATES WITH THE TALÍA AWARDS  Callao City Lights is once again showing its support for the world of culture. We are collaborators of the...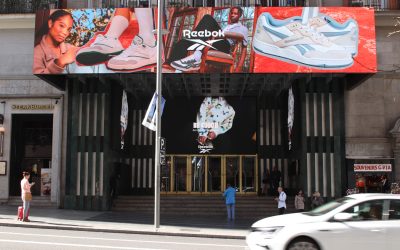 MARCH 2023 Actions on our screens  REEBOK PAYS TRIBUTE TO ITS MOST ICONIC TRAINERS AT CIRCUITO GRAN VÍA  'Act like you never left' is the claim chosen by Reebok  to advertise its most iconic...