JUNE 2021
Actions on our Screens
PEPSI ANNOUNCES IN CALLAO THE REAL TIME PRODUCTION OF 100% RECYCLED BOTTLES
As part of its new campaign, Pepsi has carried out a specific action on the screens of Callao City Lights to publicise its environmental commitment: the use, across its entire range, of bottles made from 100% recycled plastic.
Under the slogan 'Nothing tastes better than a 100% recycled bottle', the campaign showed on screen a real-time counter of the production of 100% recycled bottles of the Pepsi brand. And a general appeal: "Let's hope that all soft drinks will soon be recycled".
The campaign, created by El Ruso de Rocky and disseminated in the media by OMD, has also had a presence on television, digital media, social networks, graphic media and other outdoor media, with different creatives in which the bottle also took centre stage.
Other events in Callao City Lights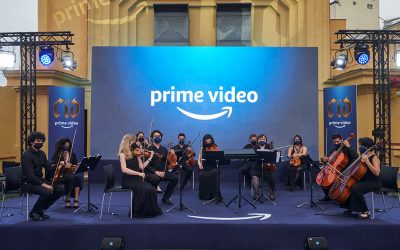 JULY 2021 EVENTS IN OUR SPACE  CALLAO CINEMAS OPEN THEIR ROOFTOP AS AN EVENT VENUE    La llegada del buen tiempo es el mejor momento para asistir a eventos al aire libre. Callao City Lights abre su...
Other actions in Callao City Lights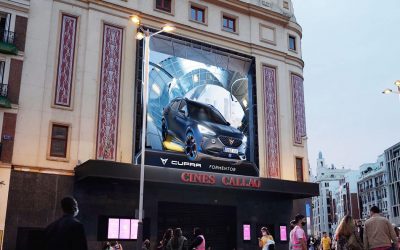 JUNE 2021 Actions on our Screens  CUPRA FORMENTOR LAUNCHES 3D CAMPAIGN IN CALLAO CITY LIGHTS  A vehicle appears to appear on the outdoor screens of the Callao Cinemas after driving inside a silver...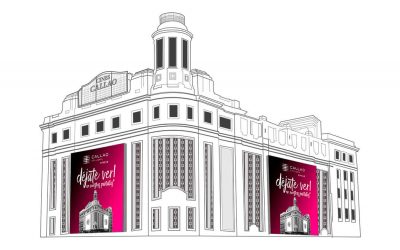 JULY 2021 Actions on our screens   CALLAO CITY LIGHTS: MORE THAN 27 MILLION IMPACTS IN THE SECOND QUARTER OF 2021   The Callao City Lights screens achieved, during the first quarter of 2021, more...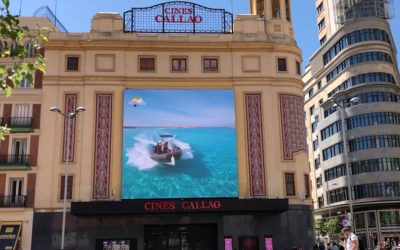 JUNE 2021 Actions on our screens   BALEARIC TOURISM'S MOBILE RETARGETING CAMPAIGN   New retargeting action on the screens of Callao City Lights. Between 19 and 25 May, AETIB - Agència d'Estratègia...