OCTOBER 2021
Actions on our screens 
NETFLIX TURNS TO ONAIR TECHNOLOGY FOR THE PREMIERE OF 'FUIMOS CANCIONES'.
Like Maca in 'Fuimos canciones'', the new film by Juana Macías that can be seen on Netflix, we have all made shitty decisions at some point in our lives. To promote this premiere, the content platform developed an action that combined conventional advertising with innovative OnAir technology, linking the screens of Callao City Lights in the Plaza del Callao and Gran Vía in Madrid with the interaction of users on Twitter.
To do so, Netflix invited its followers to tell on Twitter their wrong decision, accompanied by the hashtag #DecisiónDeMierda. The selected tweets were displayed, after asking the user's permission, on the large-format digital screens of Callao City Lights, located on the façades of the emblematic Cines Callao.
Other events in Callao City Lights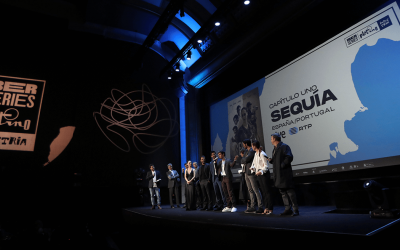 SEPTEMBER 2021 EVENTS IN OUR SPACE  CALLAO CINEMAS, STAGE OF THE I EDITION OF IBERSERIES PLATINO INDUSTRIA    The Callao Cinemas  were one of the venues chosen to celebrate the first edition of the...
Other actions in Callao City Lights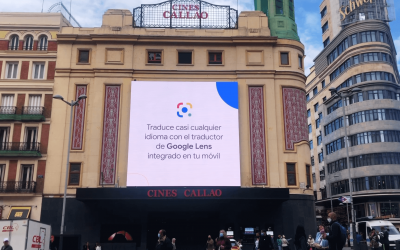 OCTOBER 2021 Actions on our Screens  GOOGLE LENS INVITES THE PUBLIC TO TRANSLATE THE TEXTS THAT APPEAR ON THE SCREENS OF CALLAO CITY LIGHTS.  To demonstrate the possibilities of the Google Lens...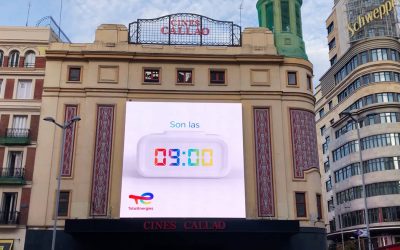 OCTOBER 2021 Actions on our Screens  TOTAL ENERGIES EMPLOYS HUMOUR AND CONTEXTUALISED CREATIVITY IN ITS FIRST CALLAO CAMPAIGN  Total Energies has used contextualised creativity in its first special...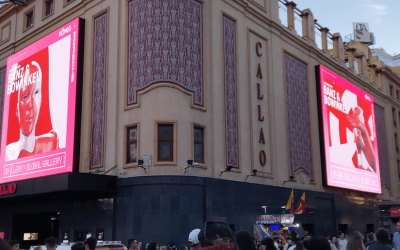 OCTOBER 2021 Actions on our Screens  PORSCHE TURNS CALLAO INTO A GLOBAL ART GALLERY  Porsche has chosen the most emblematic digital screens in the world to exhibit the work of emerging digital...