JUNE 2021
Actions on our screens 
NEARLY 9.6 MILLION OF DOOH IMPACTS IN MAY
The number of impressions achieved by our screens continues to increase. The speeding up of the vaccination process and the end of the state of alarm are encouraging the presence of the public in the area. During the month of May, Callao City Lights screens achieved nearly 9.6 million DOOH impacts, 16% more than in the previous month, with a total audience of nearly 2.2 million unique users.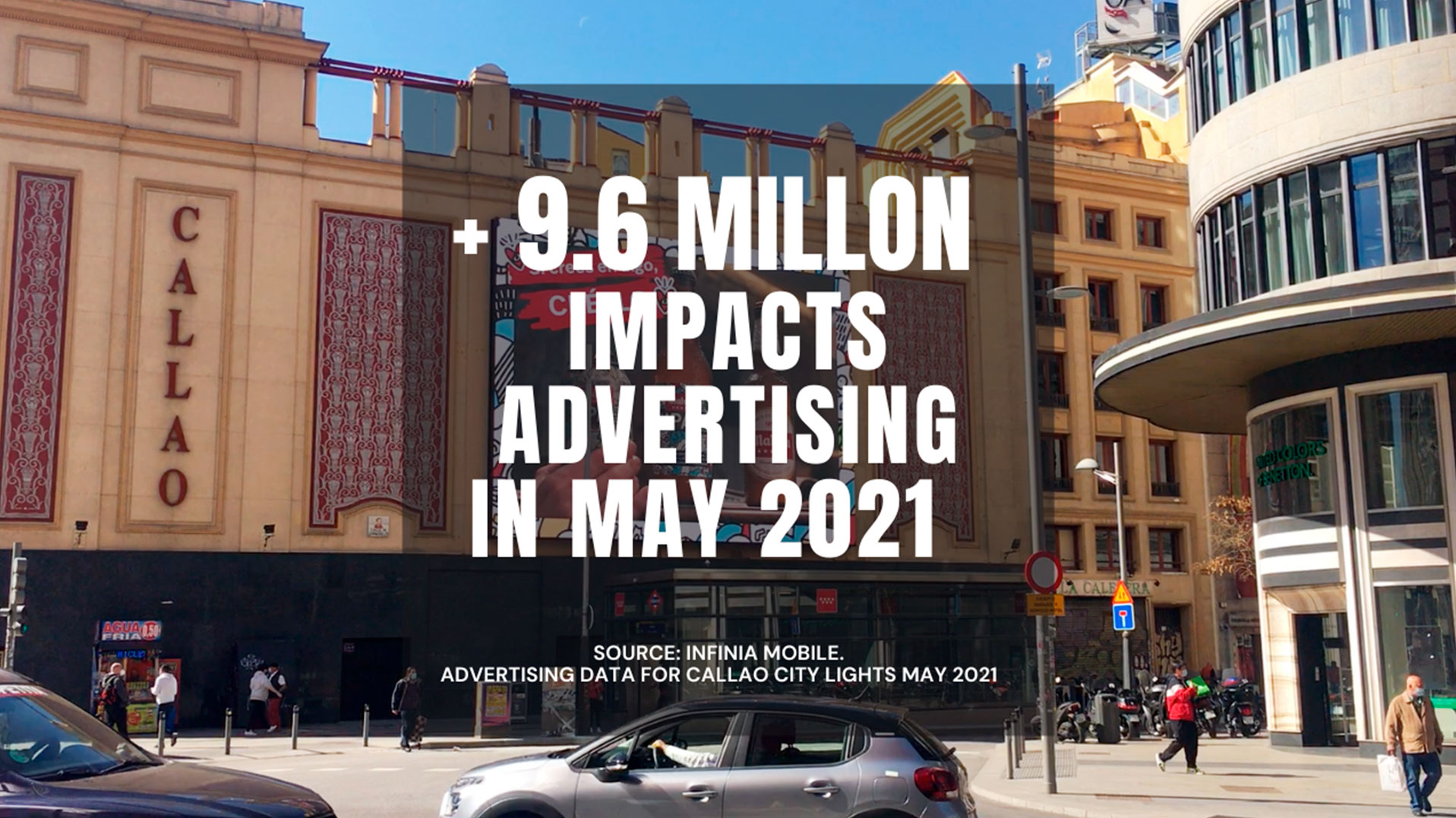 An audience made up of men (50.45%) and women (49.55%), mostly aged between 26 and 55, with a medium socio-economic level and from the communities of Madrid, Catalonia, Murcia and Valencia. This audience is particularly interested in sports, art and entertainment, society and fashion.
This is the result of the analysis of the data collected by Infinia Mobile between 1 and 31 May 2021 in the area of influence of the outdoor screens of the Callao Cinemas (Callao City Lights).
Other events in Callao City Lights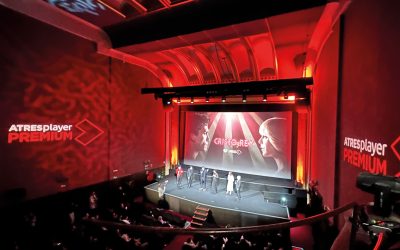 JANUARY 2023 EVENTS IN OUR SPACE  FULL HOUSE AT THE PREMIERE OF 'CRISTO Y REY'  Nobody wanted to miss the preview at Cines Callao of 'Cristo y Rey', the eagerly awaited series about the relationship...
Other actions in Callao City Lights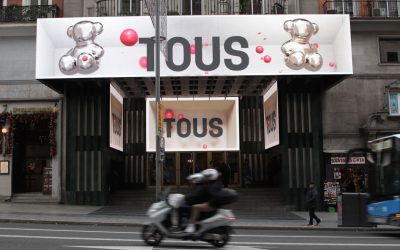 DECEMBER 2022 Actions in our screens  THE TOUS BEARS ARRIVE ON THE GRAN VIA    The jewellery and accessories firm Tous has launched an original Christmas campaign on several screens at Circuito Gran...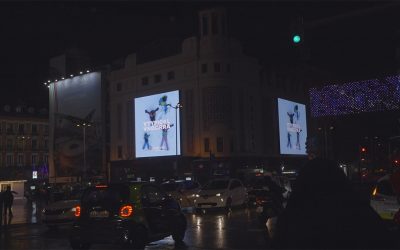 DECEMBER 2022 Actions on our Screens  ANDORRA IS PROMOTED AS AN ATYPICAL TOURIST DESTINATION ON THE GRAN VÍA CIRCUIT    Turismo de Andorra (Visitandorra) has chosen the Circuito Gran Vía  screens to...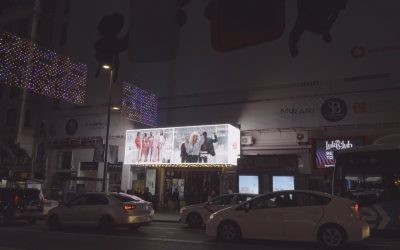 DECEMBER 2022 Actions on our Screens H&M DRESSES THE SCREENS OF THE GRAN VÍA CIRCUIT FOR A CHRISTMAS PARTY The screens of Circuito Gran Vía become a Christmas showcase thanks to H&M, which...