FEBRERO 2022
Acciones en nuestras pantallas
MÁS DE 5 MILLONES DE IMPACTOS, CIFRA RECORD EN LA HISTORIA DE CALLAO CITY LIGHTS

En la última semana de enero, las pantallas de Callao City Lights lograron 5,1 millones de impactos, cifra récord en la historia de la compañía, desde que se iniciara la medición en noviembre de 2019 de la mano Infinia Mobile. Un valor que supone un incremento del 23% con respecto a la semana anterior y que en términos absolutos significa un aumento cercano al millón de impactos.
El público impactado estaba formado por mujeres (43,54%) y hombres (56,46%) en su mayoría de entre 26 y 40 años de edad (31,74%) y con un nivel económico medio (37,32%). Una audiencia interesada especialmente en arte y entretenimiento, salud/bienestar y familia y que en su mayoría lleva instaladas en su móvil aplicaciones de comercio electrónico y entretenimiento.
Así se desprende de los datos recogidos por Infinia Mobile, plataforma de audience mobility auditada por PwC que combina tecnología SDK con GPS y beacons con la que podemos determinar datos de audiencias específicos, en la zona de influencia de las pantallas de Callao City Lights, entre los pasados 24 y 30 de enero.
Este incremento de contactos con la audiencia supone un paso más en la línea ascendente experimentada por Callao City Lights durante el último trimestre de 2021, periodo en el que dicha variable aumentó un 50,6% con respecto al trimestre anterior, llegando a los 41,5 millones de impactos.
Other events in Callao City Lights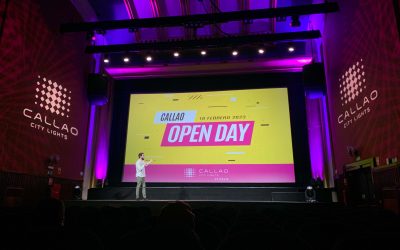 FEBRUARY 2023 EVENTS IN OUR SPACE   SUCCESSFUL OPEN DAY AT CALLAO CITY LIGHTSAround 40 people from the events sector attended the first Callao City Lights open day to get to know our space and the...
Other actions in Callao City Lights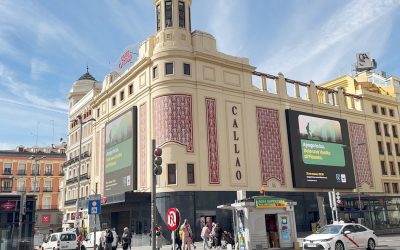 MARCH 2023Actions on our screensCALLAO CITY LIGHTS WITH EARTH HOUROnce again this year, Callao City Lights is joining Earth Hour, the largest global initiative in defence of the environment promoted...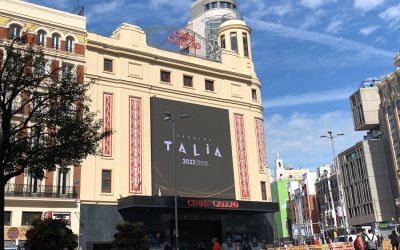 MARCH 2023 Actions on our screensCALLAO CITY LIGHTS COLLABORATES WITH THE TALÍA AWARDS  Callao City Lights is once again showing its support for the world of culture. We are collaborators of the...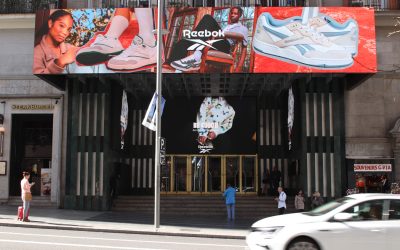 MARCH 2023 Actions on our screens  REEBOK PAYS TRIBUTE TO ITS MOST ICONIC TRAINERS AT CIRCUITO GRAN VÍA  'Act like you never left' is the claim chosen by Reebok  to advertise its most iconic...