FEBRERO 2022
Acciones en nuestras pantallas
MÁS DE 5 MILLONES DE IMPACTOS, CIFRA RECORD EN LA HISTORIA DE CALLAO CITY LIGHTS

En la última semana de enero, las pantallas de Callao City Lights lograron 5,1 millones de impactos, cifra récord en la historia de la compañía, desde que se iniciara la medición en noviembre de 2019 de la mano Infinia Mobile. Un valor que supone un incremento del 23% con respecto a la semana anterior y que en términos absolutos significa un aumento cercano al millón de impactos.
El público impactado estaba formado por mujeres (43,54%) y hombres (56,46%) en su mayoría de entre 26 y 40 años de edad (31,74%) y con un nivel económico medio (37,32%). Una audiencia interesada especialmente en arte y entretenimiento, salud/bienestar y familia y que en su mayoría lleva instaladas en su móvil aplicaciones de comercio electrónico y entretenimiento.
Así se desprende de los datos recogidos por Infinia Mobile, plataforma de audience mobility auditada por PwC que combina tecnología SDK con GPS y beacons con la que podemos determinar datos de audiencias específicos, en la zona de influencia de las pantallas de Callao City Lights, entre los pasados 24 y 30 de enero.
Este incremento de contactos con la audiencia supone un paso más en la línea ascendente experimentada por Callao City Lights durante el último trimestre de 2021, periodo en el que dicha variable aumentó un 50,6% con respecto al trimestre anterior, llegando a los 41,5 millones de impactos.
Other events in Callao City Lights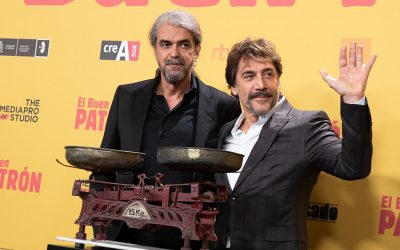 APRIL 2022 EVENTS IN OUR SPACE IPMARK MAGAZINE AND CALLAO CITY LIGHTS HOLD A COLLOQUIUM WITH EVENT AGENCIES AT THE CALLAO CINEMASWith the aim of assessing the current state of the events industry,...
Other actions in Callao City Lights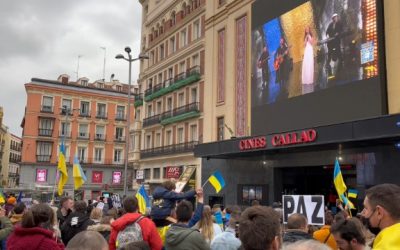 MAY 2022 Actions on our Screens The exoticism of Morocco comes to Callao square Thanks to a 3D campaign on the screens of Callao City Lights La Oficina Nacional de Turismo de Marruecos  has launched...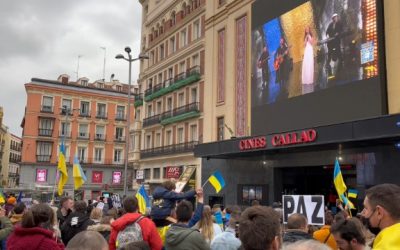 ABRIL 2022 Acciones en nuestras Pantallas Impactante campaña con motivo del Mutua Madrid Open 2022 Bajo el lema 'Ven a la fiesta del tenis', Mutua Madrid Open ha iniciado una llamativa campaña en...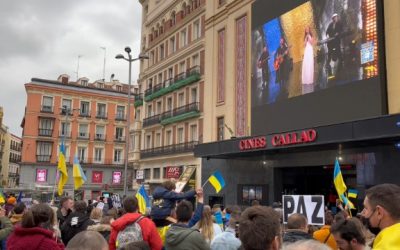 MARCH 2022 Actions on our Screens CALLAO CITY LIGHTS BROADCASTS LIVE THE CONCERT 'SAVE UKRAINE: #STOPWAR' Held in Warsaw, this charity event was broadcast in more than 20 countries and was attended...