OCTOBER 2022
Actions on our Screens
L'OR FILLS THE GRAND VIA CIRCUIT SCREENS WITH COFFEE
A L'OR capsule protrudes from the screen and is enveloped by a swirl of golden powder and coffee beans, giving way to the L'OR Barista Sublime coffee machine. With a toast effect between two cups that transform into a larger cup, we present the main benefit of the product: with this compact and elegant coffee machine you can prepare an exceptional coffee; two espressos, a double espresso or a strong espresso. This is the new 3D campaign that L'OR has launched on the Gran Vía circuit and which was aired between 20 and 27 November, as well as soon at Christmas.
A high-impact piece that took advantage of the pioneering three-dimensional visual effect on the circuit's screens to attract the attention of all passers-by in the centre of Madrid, transferring the campaign concept to the outdoor environment under its claim 'Double espresso, double pleasure'. A Havas Media action carried out in conjunction with Bridges_, its transmedia content accelerator.
Other events in Callao City Lights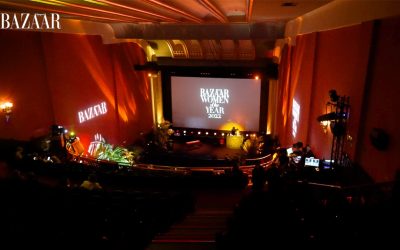 NOVEMBER 2022 EVENTS IN OUR SPACE  HARPER`S BAZAAR CHOOSES CALLAO FOR WOMEN OF THE YEAR AWARDS A night of luxury and glamour at Cines Callao. More than 250 guests attended the gala of the first...
Other actions in Callao City Lights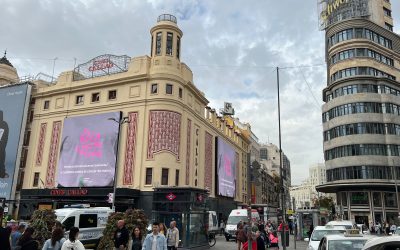 OCTOBER 2022Actions on our ScreensTHE SPANISH ASSOCIATION AGAINST CANCER COMMEMORATES IN CALLAO THE DAY AGAINST MOM'S CANCEROn the occasion of the International Day of the Fight against Breast...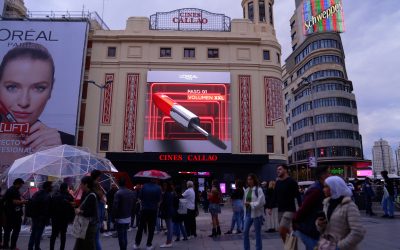 OCTOBER 2022 Actions on our screens  L'ORÉAL PARIS TURNS CALLAO SQUARE INTO A SPECTACULAR BEAUTY SALON   L'Oréal Paris has carried out with the collaboration of Callao City Lights a striking action...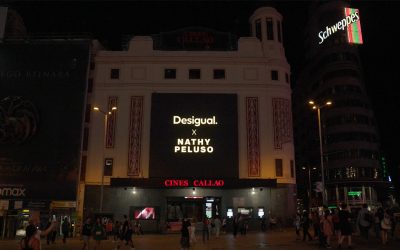 SEPTEMBER 2022 Actions on our Screens DESIGUAL PRESENTS ITS NEW CAMPAIGN WITH NATHY PELUSO AT CALLAO CITY LIGHTS    Desigual chose the screens of Callao City Lights to present its new advertising...