SEPTEMBER 2021
Actions on our Screens
HP INTRODUCES ITS SMARTEST PRINTER
With a surprising 3D action, HP has presented its smartest printer on the screens of Callao City Lights.
In addition to printing, copying and scanning, the new HP Envy 6432e multifunction printer will take care of ordering ink as soon as it is about to run out so that it arrives at your home when you need it most. And while you're at it, you can hand in your used cartridges for recycling.
The campaign, conceived and developed by BCN Visuals, showed the printer floating in the air as it spun on itself, ending with a full-colour photograph.
Under the slogan 'HP+ the smartest printing solution', the action, which was planned by PHD Media, ran for more than 5 weeks.
Other events in Callao City Lights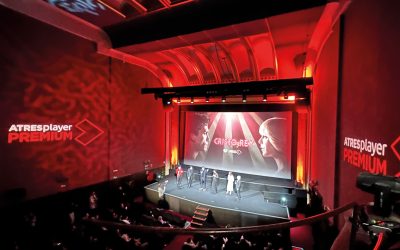 JANUARY 2023 EVENTS IN OUR SPACE  FULL HOUSE AT THE PREMIERE OF 'CRISTO Y REY'  Nobody wanted to miss the preview at Cines Callao of 'Cristo y Rey', the eagerly awaited series about the relationship...
Other actions in Callao City Lights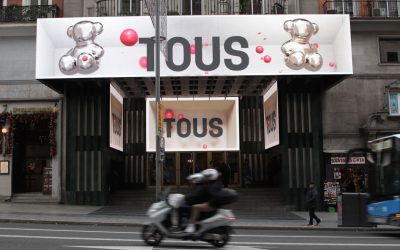 DECEMBER 2022 Actions in our screens  THE TOUS BEARS ARRIVE ON THE GRAN VIA    The jewellery and accessories firm Tous has launched an original Christmas campaign on several screens at Circuito Gran...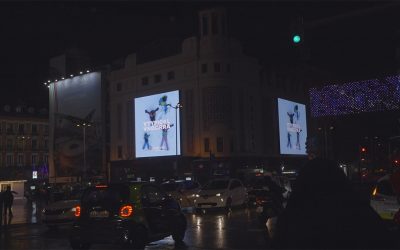 DECEMBER 2022 Actions on our Screens  ANDORRA IS PROMOTED AS AN ATYPICAL TOURIST DESTINATION ON THE GRAN VÍA CIRCUIT    Turismo de Andorra (Visitandorra) has chosen the Circuito Gran Vía  screens to...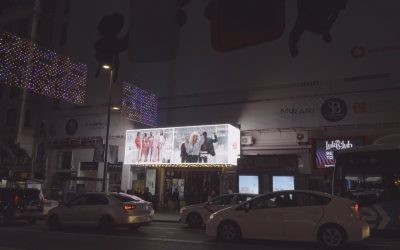 DECEMBER 2022 Actions on our Screens H&M DRESSES THE SCREENS OF THE GRAN VÍA CIRCUIT FOR A CHRISTMAS PARTY The screens of Circuito Gran Vía become a Christmas showcase thanks to H&M, which...