OCTOBER 2021
Actions on our Screens
GOOGLE LENS INVITES THE PUBLIC TO TRANSLATE THE TEXTS THAT APPEAR ON THE SCREENS OF CALLAO CITY LIGHTS.
To demonstrate the possibilities of the Google Lens translation function, Google developed an action on the screens of Callao City Lights that allowed the public in the square and on Gran Vía to test the application's functionality in situ.
Using phrases written in other languages (Greek, Armenian and Russian) alongside colloquial Spanish words (bocata, flipas and canteo), the action invited passers-by to use Google Lens to discover the meaning of the different phrases displayed on screen. The closing message read: 'Translate almost any language with the Google Lens translator built into your phone'.
The action, planned by OMG, ran from 4 to 17 October, with the collaboration of smartphone manufacturer Xiaomi.
Other events in Callao City Lights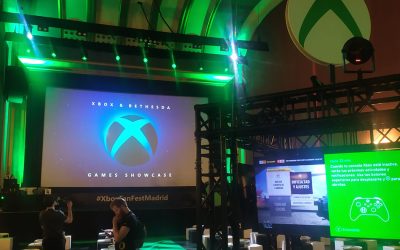 JUNE 2022EVENTS IN OUR SPACECALLAO HOSTS THE XBOX FAN FEST IN MADRID THE GREAT EUROPEAN FESTIVAL FOR VIDEOGAME FANS More than a hundred people gathered on 12 June at the Xbox Fan Fest in Madrid, the...
Other actions in Callao City Lights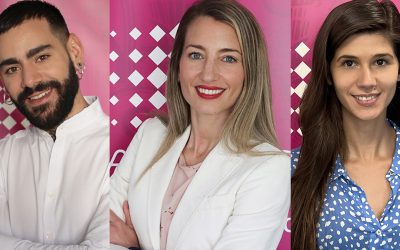 JUNIO 2022 CCL IN THE MEDIA CALLAO CITY LIGHTS STRENGTHENS ITS TEAM With the incorporation of Isabel Rodriguez, as event manager, Miguel Domingo, in marketing, and Laura Rodriguez, in the...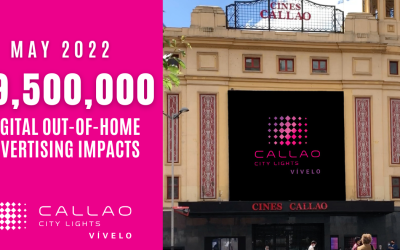 APRIL 2022 Actions on our screens MAY 2022: MORE THAN 19.5 MILLION IMPACTS, CALLAO CITY LIGHTS SCREENS CONTINUE TO BE THE STAR OF THE GRAN VÍA The screens of the Callao cinemas continue to be the...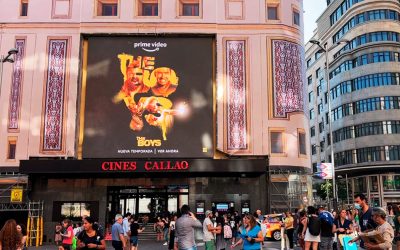 JUNE 2022 Actions on our Screens PRIME VIDEO ADVERTISING DOMINATION FOR THE NEW SEASON OF 'THE BOYS' Callao City Lights has participated with other screens in the advertising domination action that...