NOVEMBER 2021
Actions on our Screens
FLOKI INU ADVERTISES FOR THE FIRST TIME IN SPAIN WITH THE PARTICIPATION OF CALLAO CITY LIGHTS
At the height of the cryptocurrency boom,  Floki Inu, a new digital currency created by fans and members of the Shiba Inu community, is launching an advertising campaign in Spain, with a presence in outdoor media, including the screens of Callao City Lights.
Floki Inu was created shortly after Tesla and SpaceX CEO Elon Musk commented on Twitter that his Shiba Inu dog would be called Floki.
The cryptocurrency is being advertised these days on the outdoor screens of the Callao Cinemas with a static creative that includes the brand's logo, a shiba inu dog dressed in a suit reminiscent of the Spanish national football team, holding a Spanish flag. The slogan: Floki is the number 1 dog in the crypto world. The campaign, which will be present at Callao City Lights between 1 and 14 November, aims to raise public awareness of the qualities of the new cryptocurrency and encourage its purchase through the website https://theflokiinu.com/.
Floki Inu is also the only crypto project officially associated with the Million Gardens Movement, headed by Elon Musk's brother Kimbal Musk, which aims to tackle food insecurity around the world.
In addition, Floki is working on three utility projects: an NFT gaming metaverse known as Valhalla, an NFT and commodities marketplace known as FlokiPlaces, and a content/education platform known as Floki Inuversity.
Other events in Callao City Lights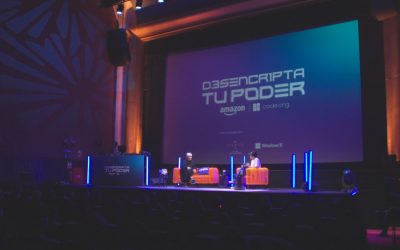 MAY 2023 EVENTS IN OUR SPACE   DECRYPT YOUR POWER', AMAZON AND CODE.ORG EDUCATIONAL EVENTCines Callao was the space chosen by Code.org and Amazon to celebrate 'Decrypt your power', an educational...
Other actions in Callao City Lights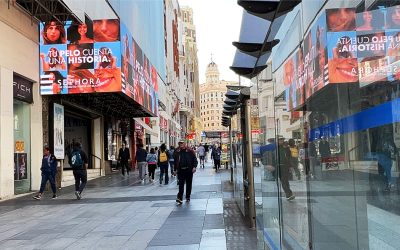 MAY 2023 Actions in our screens OLISTIC LAUNCHES CAMPAIGN IN GRAN VÍA CIRCUIT AND IS LOOKING FOR PROTAGONISTS FOR ITS NEXT DIGITAL ACTION  Olistic, the treatment to improve hair health, launches a...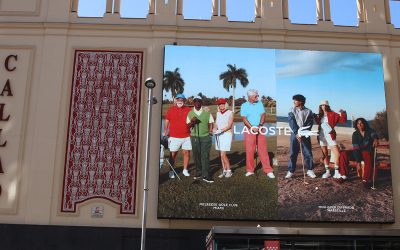 MAY 2023 Actions in our screens LACOSTE SHOWS 'IMPOSSIBLE ENCOUNTERS' AT CALLAO CITY LIGHTS  To celebrate its 90th anniversary, Lacoste has launched a new campaign 'Impossible encounters' at Callao...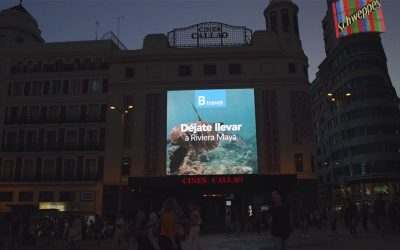 MAY 2023 Actions in our screens B TRAVEL BRAND BRINGS THE RIVIERA MAYA TO THE GRAN VIA IN MADRID  Riviera Maya comes to the centre of Madrid thanks to Circuito Gran Vía and B Travel Brand. A...